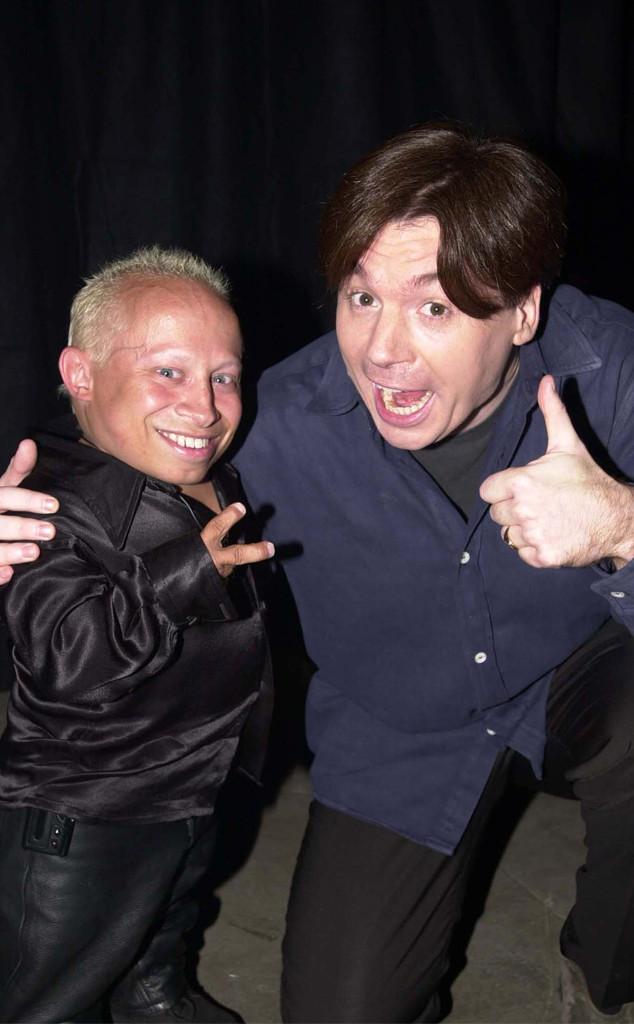 Jeff Kravitz/FilmMagic
Mike Myers is paying tribute to his late Austin Powers; The International Man of Mystery co-star Verne Troyer, who died earlier today. The 49-year-old actor made a name for himself as Dr. Evil's Mini-Me in the film trilogy, which by Myers.
Ryan Parker, senior staff writer for The Hollywood Reporter, tweeted Myers' statement following the actor's passing.
"Verne was the consummate professional and a beacon of positivity for those of us who had the honor of working with him. It is a sad day, bu I hope he's in a better place. He will be greatly missed."
In addition to the original 1997 film, Verne, who stood at 2 feet 8 inches, played the mini version of Myers' arch-nemesis its 1999 sequel Austin Powers: The Spy Who Shagged Me and the third installment, Austin Powers in Gold Member.