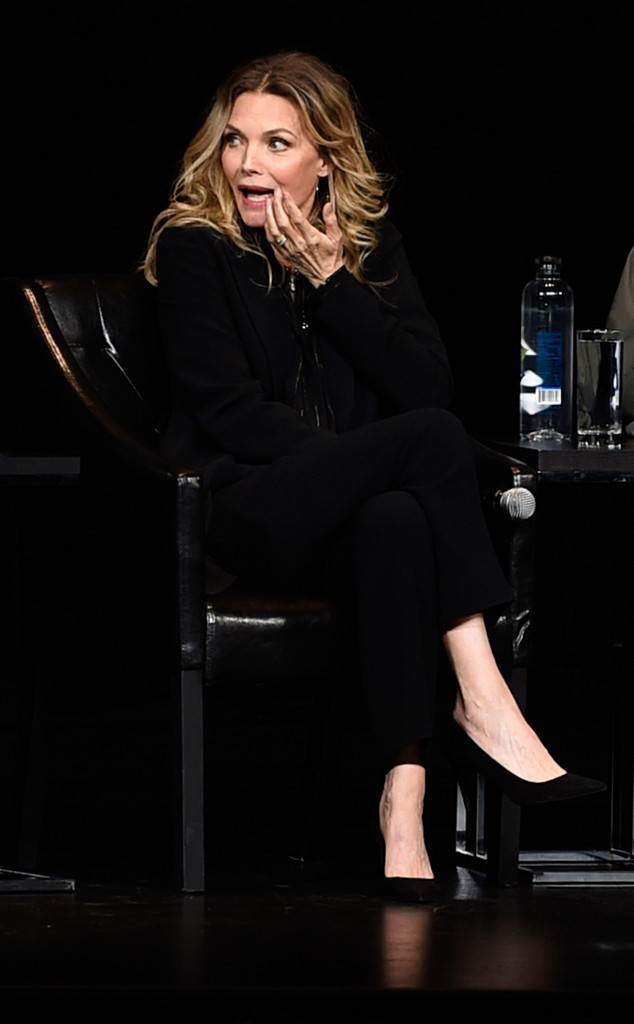 Evan Agostini/Invision/AP
In the words of Michelle Pfeiffer,"Well, okay."
The three-time Oscar nominee joined some of her Scarface co-stars for a panel conversation Thursday night in honor of the film's 35th anniversary after it was screened at the annual Tribeca Film Festival. While seated amongst Al Pacino, Steven Bauer and director Brian De Palma onstage at New York City's Beacon Theatre, moderator Jesse Kornbluth began the talk with a controversial question for Pfeiffer first.
"As the father of a daughter, I am concerned with body image," he said. "In the preparation for this film, what did you weigh?"
The query was immediately met with vocal backlash from the audience in the forms of grunts, boos and outcries while Pfeiffer appeared to be taken aback by the subject.
"This is not the question you think it is," Kornbluth added in defense.