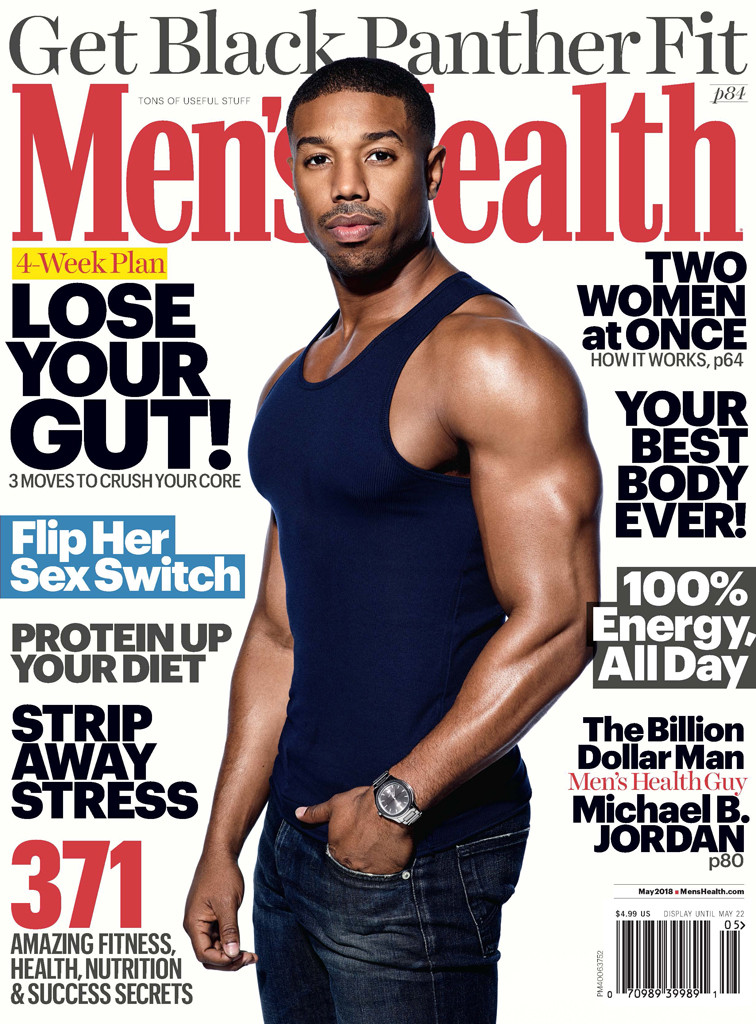 Men's Health
Michael B. Jordan is revealing all—and he looks good doing it!
In the May issue of Men's Health (on newsstands Apr. 17), the actor is opening up on everything from sharing a name with the great Michael Jordan to his red-hot film career.
Few stars are having a bigger moment right now than Jordan: The 31-year-old recently starred as Erik Killmonger in the massive hit Black Panther, is training for the sequel to his 2015 drama Creed and takes on acting and producing duties for the upcoming sci-fi classic Fahrenheit 451.
While that may seem like a lot to handle, Jordan knows that this is his time and he's not going to waste it.
"Life is short, you know? I want to leave something behind. A blueprint. A work ethic. Something that my great-grandkids and their kids and their kids can see: This is where it started. Lineage. Intergenerational wealth. Things that are here forever. All that," he told the mag.