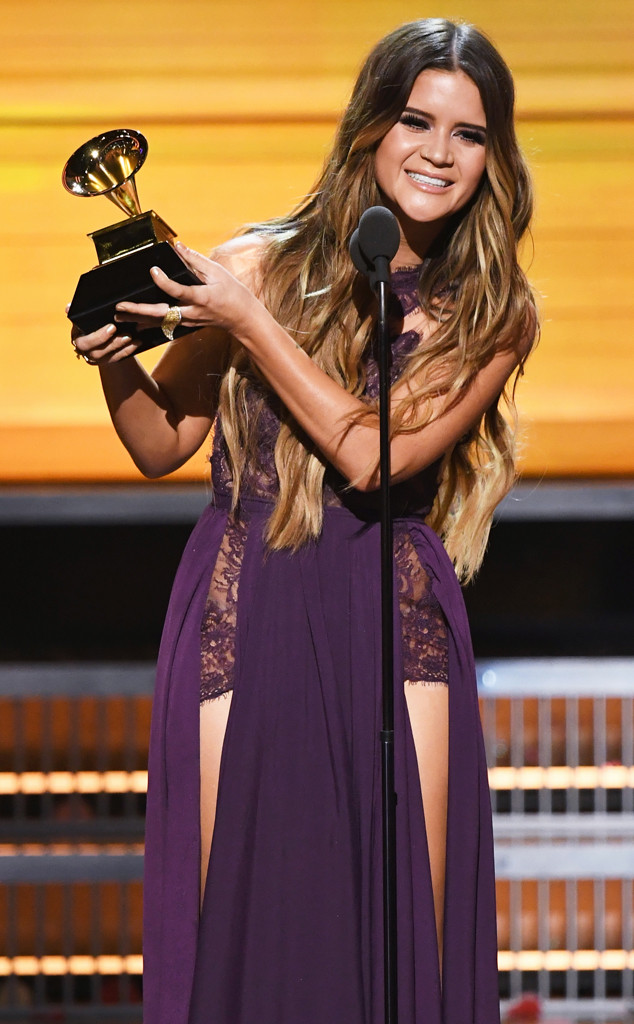 Kevin Winter/Getty Images for NARAS
"Thank you for giving me the most incredible year of my life."
When Maren Morris said those words at the 2017 Grammys after winning Best Solo Country Performance, fans knew that country music had a true star on its hands. Her performance with Alicia Keys later in the show sure didn't hurt either.
But in a competitive industry where so much can change so quickly, a few wondered if Maren had what it takes to create a lasting name in country music. As she turns 28 today, we'd say she's just getting started. In fact, the best may be yet to come.
Long before becoming a five-time Grammy nominee or reaching No. 1 on the Billboard country charts, Maren was just an Arlington, Texas resident with a passion for music.
At 10 years old, she started singing and slowly made friends with other young artists including Kacey Musgraves. In her teenage years, Maren self-released several albums all on her own and performed in small gigs across the country.
And yes, she even tried her luck at auditioning for The Voice and American Idol. Spoiler alert: Maren was rejected from both shows. Instead of feeling sorry for herself or having a pity party, however, the artist decided to switch things up.