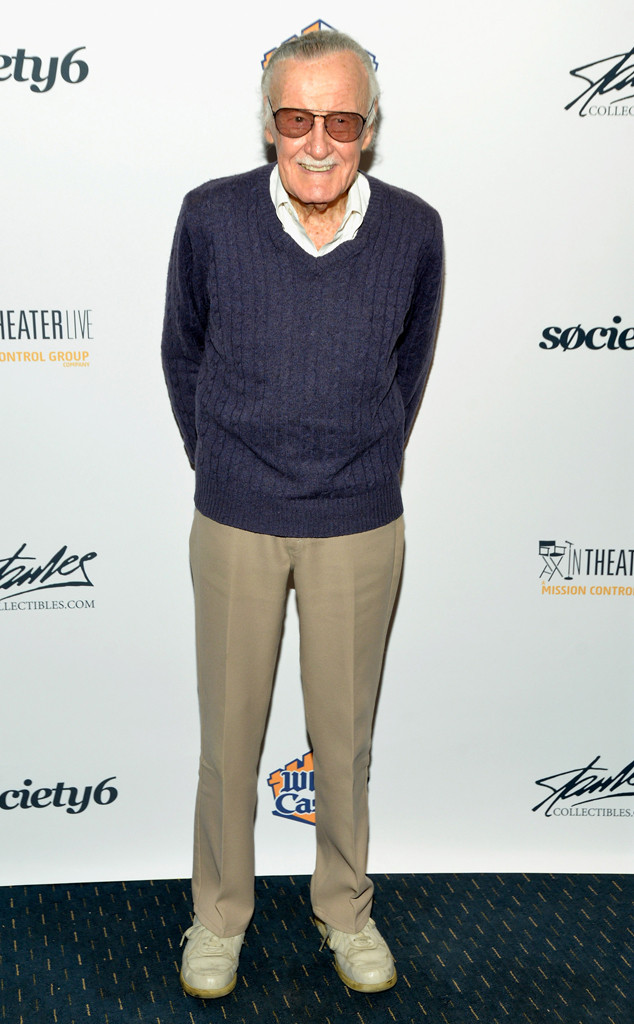 Michael Tullberg/Getty Images
Stan Lee is battling pneumonia at the age of 95.
Following his recent hospitalization, the soft-spoken Marvel Comics legend recorded a video message and shared it with TMZ Wednesday night. "Hi, heroes. This is Stan Lee. I haven't been in touch with you lately. I have a little bout of pneumonia I've been fighting, but it seems to be getting better. But I want you all to know I'm thinking of you—of course, I always think of the fans—and I hope you're all doing well, and I miss you all," he said. "I miss your enthusiasm. I miss all the notes and the photos and the e-mails that I used to get, and I still get a lot of them."
Dressed in a yellow cardigan and khaki pants, Lee continued, "I want you to know that I still love you all. I think that Marvel and Spidey and I have the best group of fans that any group in the world ever had, and I sure appreciate it. Let me know how you're doing. I hope everything is going well for you, and I hope the next time we talk, I will be in even better shape. Maybe I'll have some of this pneumonia knocked down and we can have some real fun over the internet."