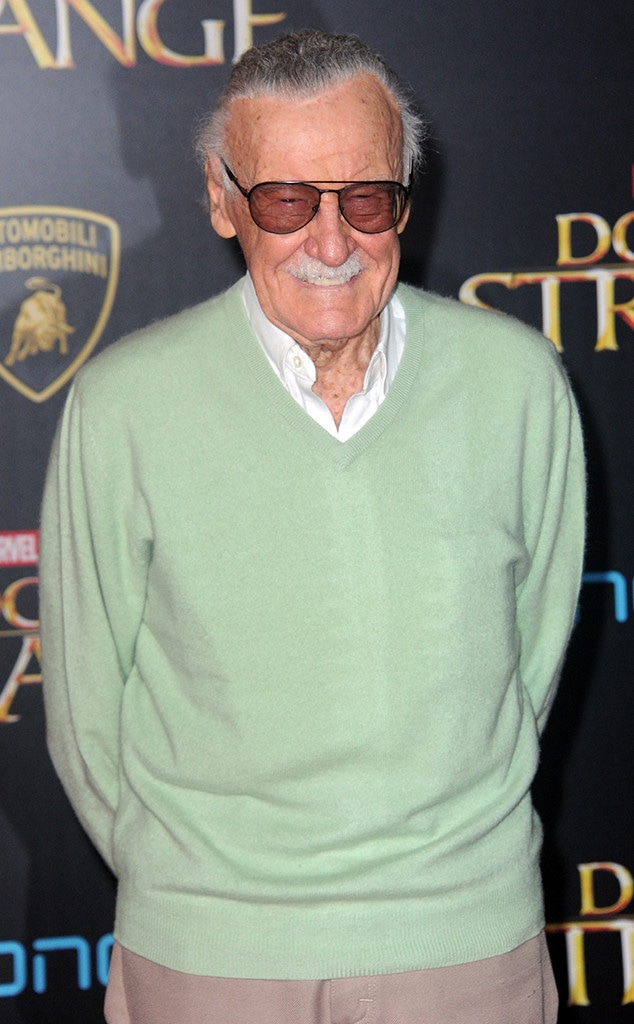 Albert L. Ortega/Getty Images
Stan Lee—the man who co-created Marvel Comics characters including Daredevil, the Hulk, Iron Man, Spider-Man and Thor—was briefly hospitalized earlier this week, but he wants fans to know that he's OK. "All I really want to do is tell you that I'm feeling great," Lee said in an interview with L.A. affiliate ABC 7 Thursday. "I'm glad I spent that evening in the hospital. It did me a lot of good. Now I'm home and looking for new trouble to get into. You know, the usual!"
"It probably did my fans a lot of good. It kept me off their backs for the evening," Lee joked. "But I'm feeling good now and I can't wait to get in there and tangle with all the competition."
TMZ had reported Lee was hospitalized Wednesday night after suffering from shortness of breath and an irregular heartbeat. E! News reached out to Lee's reps but did not receive a response. "Stan is doing well and feeling good," his spokesperson told The Hollywood Reporter in a statement. "He is staying there for a few days for some check-ups as a safety precaution."
In his Skype interview with ABC 7, the 95-year-old comic book creator appeared upbeat. "I figured that a little check-up wouldn't be bad for me, and in fact it turned out to be pretty good because it got me a lot of publicity," he said. "I didn't realize the whole world worried whether I was in the hospital or not." Lee, who attended Monday's Black Panther premiere at the Dolby Theatre in L.A., has zero plans to rest for long. "I just intend to keep doing this as long as I can."
"It's nice to know that somewhere in the world there are still people who care about what I say or do. And it's nice to know that somewhere in the world there are always people who are fans who care about what people do—the people they're interested in," the living legend added. "And I think having fans is one of the greatest things. I can never say how grateful I am for it."