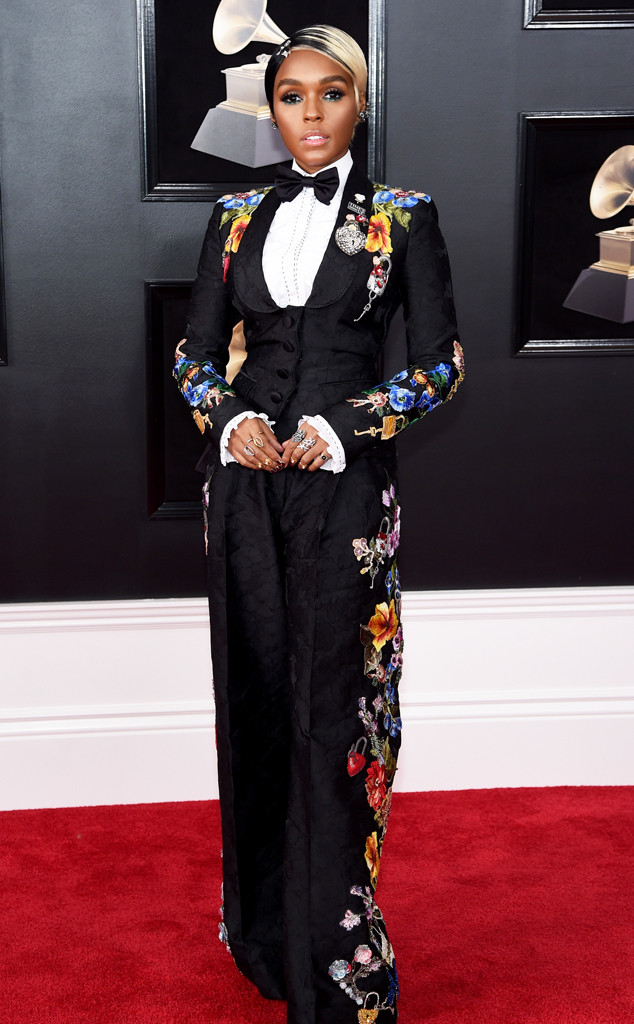 Jamie McCarthy/Getty Images
Janelle Monáe is using her voice to spotlight the Time's Up movement at the 2018 Grammys.
The R&B singer and six-time Grammy nominee took the Madison Square Garden stage tonight with an empowering call to action against gender inequality.
"Tonight, I am proud to stand in solidarity as not just an artist," she shared, "but a young woman, with my fellow sisters in this room who make up the music industry—artists, writers, assistants, publicists, C.E.O.S, producers, engineers, and women from all sectors of the business. We are also daughters, wives, mothers, sisters and human beings. We come in peace but we mean business."
"And to those who would dare try and silence us, we offer you two words: Time's up. We say 'Time's Up' for pay inequality, time's up for discrimination, time's up for harassment of any kind, and time's up for the abuse of power. It's not just going on in Hollywood. It's not just going on in Washington. It's right here in our industry as well."