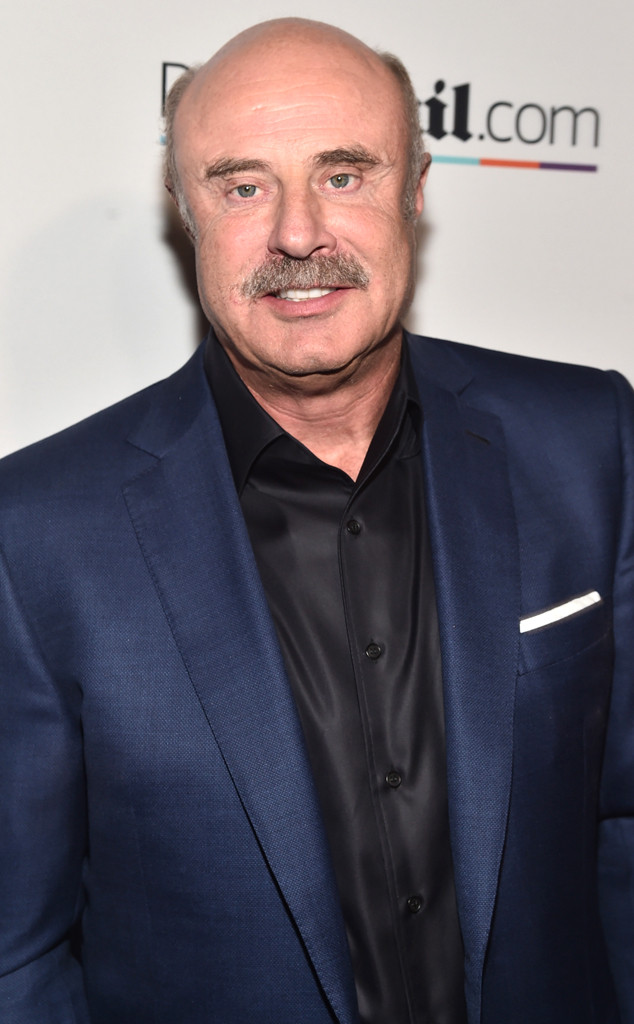 Alberto E. Rodriguez/Getty Images for DailyMail.com
UPDATE on Friday, December 29: A Dr. Phil spokesperson has responded to the allegations, saying in a statement to E! News: "The Stat article does not fairly or accurately describe the methods of Dr. Phil, the TV show, or its mission to educate millions of viewers about drug and alcohol addiction. The show does not give drugs or alcohol to its guests and any suggestions to the contrary is errant nonsense. "
"For the past 16 years, the Dr. Phil show has provided valuable information to viewers by telling compelling stories about people who are fighting the battle to overcome alcohol and drug addiction," the statement continued. "Unfortunately, addicts often lash out at the very people who are trying the hardest to help them break the cycle of addiction. Although terribly unfortunate, this is an understandable part of the behavior of addicts on their journey to recovery. Deception, dishonesty and denial are hallmarks of addiction. It tears families apart and certainly creates levels of complexities when we produce these important shows. None of this will deter the Dr. Phil show from it's commitment to continue to educate and inform the public about the worsening epidemic of addiction."
__________________________
A new investigation uncovers troubling allegations against Dr. Philand his daytime talk show.
STAT and The Boston Globe published an exposé on Thursday, which includes accounts from multiple guests who say their substance addictions were enabled by members of the TV psychiatrist's staff in hopes of boosting ratings.
Todd Herzog—who struggled with alcohol abuse in the years after winning Survivor—said that when he arrived on the Dr. Phil studio in 2013, he found a bottle of vodka in his dressing room and was given a Xanax to "calm his nerves." Herzog had to be carried on set before his sit-down with Dr. Phil (whose real name is Phil McGraw), and registered a .263 blood alcohol content—more than three times the legal limit.
Additionally, family members of guests say their health and welfare was put at risk by Dr. Phil staffers who allegedly played a role in their search for drugs. The investigation also looked into the level of medical care guests with addiction issues receive while filming in Los Angeles and Dr. Phil's relationship with the treatment centers his guests often seek further help from.