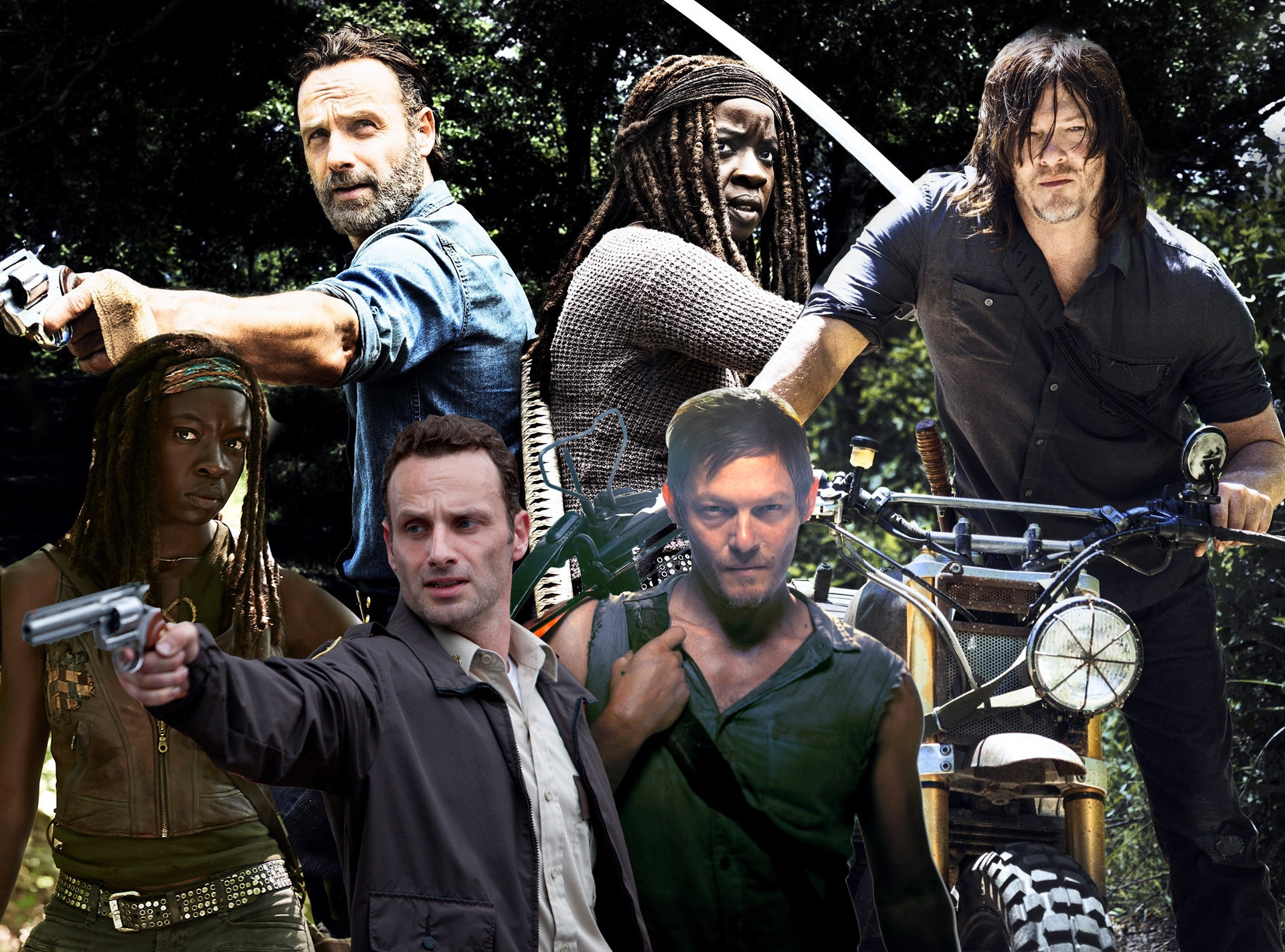 It's hard to believe it, but the walkers will have been terrorizing Rick Grimes and the gang on The Walking Dead for 100 episodes by the time the AMC thriller returns for season eight on Sunday, Oct. 22.
While the ranks of survivors have thinned and swelled over the years, with painful loss basically hiding each and every corner (We're still not over Glenn's death. Don't @ us!), there are still a few faces who've been around since the beginning alongside star Andrew Lincoln. And you wouldn't believe how much different they look heading into war with Negan (Jeffrey Dean Morgan) this season compared to their first moments in the zombie apocalypse. 
In honor of the momentous occasion, we've put together photos of TWD stars then and now to help really put it into perspective. And it's not just the OGs who looks markedly different, either. Pay close attention to Jesus' (Tom Payne) beard in his first episode and his beard now. You'll thank us later.
When The Walking Dead returns on Sunday, Rick will bring the war to Negan's doorstep, bolstered by the support Alexandria has received from Maggie (Lauren Cohan) and the Hilltop, as well as Ezekiel (Khary Payton) and his Kingdom. (Having an actual freaking tiger on your team must do wonders for one's confidence!) Negan's Saviors may be better equipped and outnumber Rick's coalition, but with the coalition's drive to not only survive, but be free, Negan's reign may be nearing its end.
And yes, we'll very likely have to add some new death shots into this very gallery when all is said and done. This is The Walking Dead, after all.
Whose transformation you think is the most major? Let us know in the comments below!
The Walking Dead returns for season eight on Sunday, Oct. 22 at 9 p.m. on AMC.