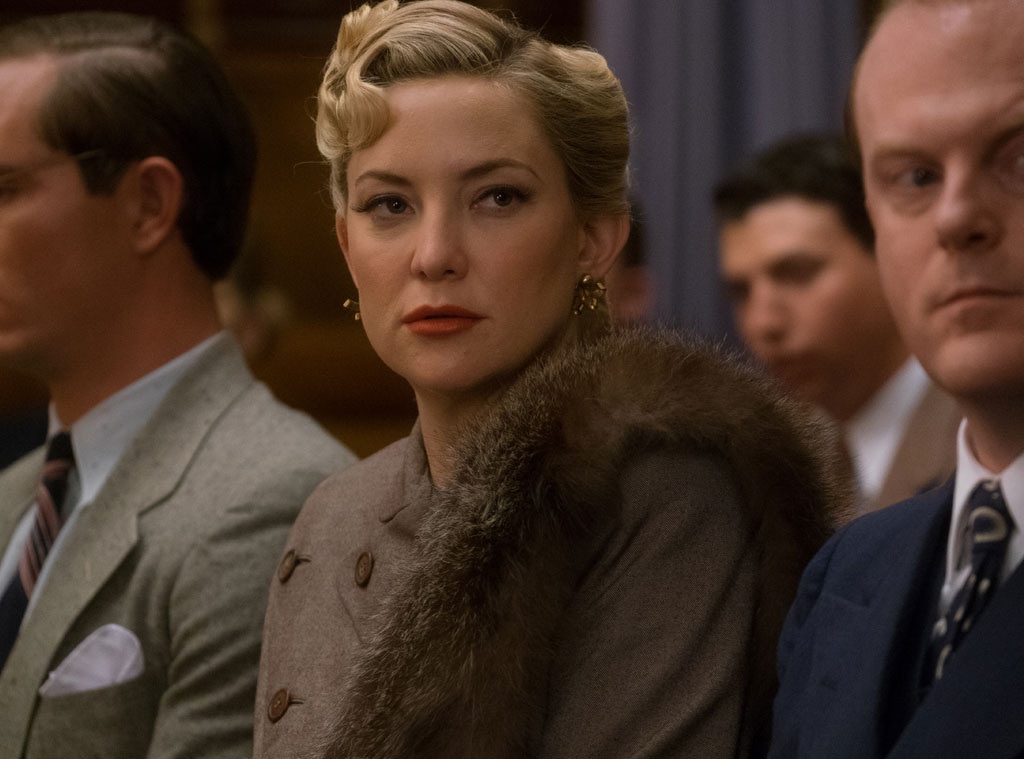 If we said the words "Kate Hudson" and "Thurgood Marshall biopic" in the same sentence, most would assume we were having some sort of fever dream. This is Penny Lane, after all! Andie Anderson from Composure magazine!
Yet here she is, come October 13, alongside dramatic heavyweights like Chadwick Boseman and Sterling K. Brown. Marshall tells the story of the lawyer who would become the nation's first black supreme court justice, but focuses on the historical figure's early career when he made a name defending African-Americans who were wrongly accused because of their race.
Now, Kate Hudson fans should brace themselves for this next part: The A-lister plays one of the accusers. The flick centers itself around one of Marshall's defining court cases, in which a socialite (Hudson) claimed that her butler attacked her in her own room. The case went on to expose the deep-seated racism of the north that many were hesitant to admit to.
The roles of Thurgood and Joseph Spell (the butler) were cast by Boseman and Brown, respectively, which were natural fits given both actor's experience with heavy-hitting roles. But finding someone to take on the socialite proved to be a little trickier. The filmmakers knew they wanted the actress to be glamorous, but they were also looking for a bit of vulnerability.
Enter Kate Hudson. While tackling material like this isn't par for her usual course, there are few actresses who can nail the delicate combination that's required of a role like this. She isn't meant to be a sympathetic character in the slightest, but if the accuser is completely unlikeable the entire time then the whole film could backfire.
It seems that Kate may have a future in wholly dramatic acting, as Marshall's casting director called her "perfect" for the part, adding that she gave a "virtuoso performance." Hudson herself learned a few things as well, citing the chance to see a wholly different side of the historical figure.
"He had a lot of swagger," Hudson said of Thurgood Marshall. "I sort of thought he was this pristine man, but in fact he had some 'whiskey in his belly' so to speak, which made him quite the fighter."