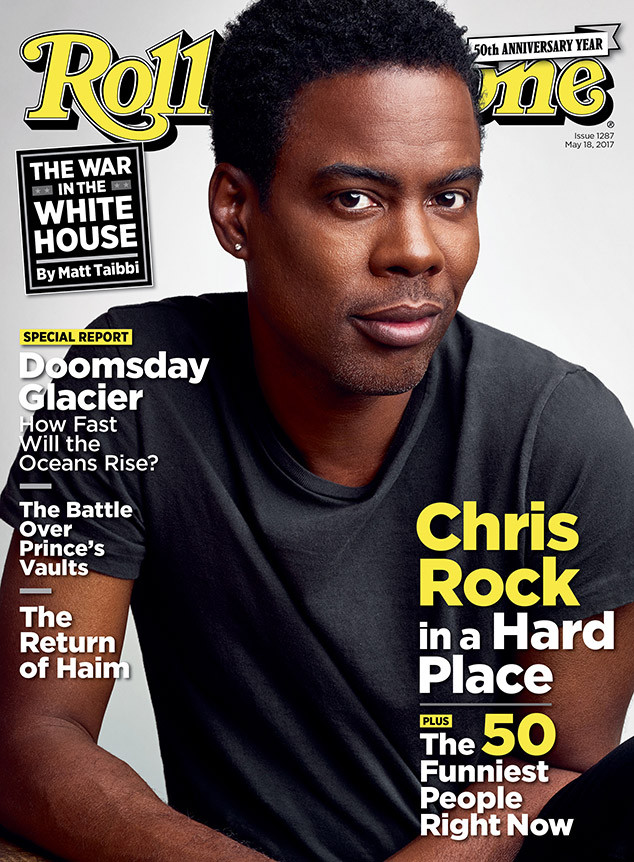 Mark Seliger for Rolling Stone
Chris Rock truly wondered if he'd be able to come back into the comedy world after stepping away from it for several years.
The comedian headed out on his "Total Blackout Tour" in February, marking his first full-scale world tour in nine years...and a lot had changed in that time.
Most notably, he separated from his wife of 18 years, Malaak Compton-Rock, in 2014. Their divorce was finalized in 2016.
He covers the latest issue of Rolling Stone magazine, and though he jokingly calls the tour his "alimony tour," he gets serious when talking about life after divorce. "Getting divorced, you have to f--king start over," he said. "You get to reset. It's not a breakdown, but something in your life broke down."