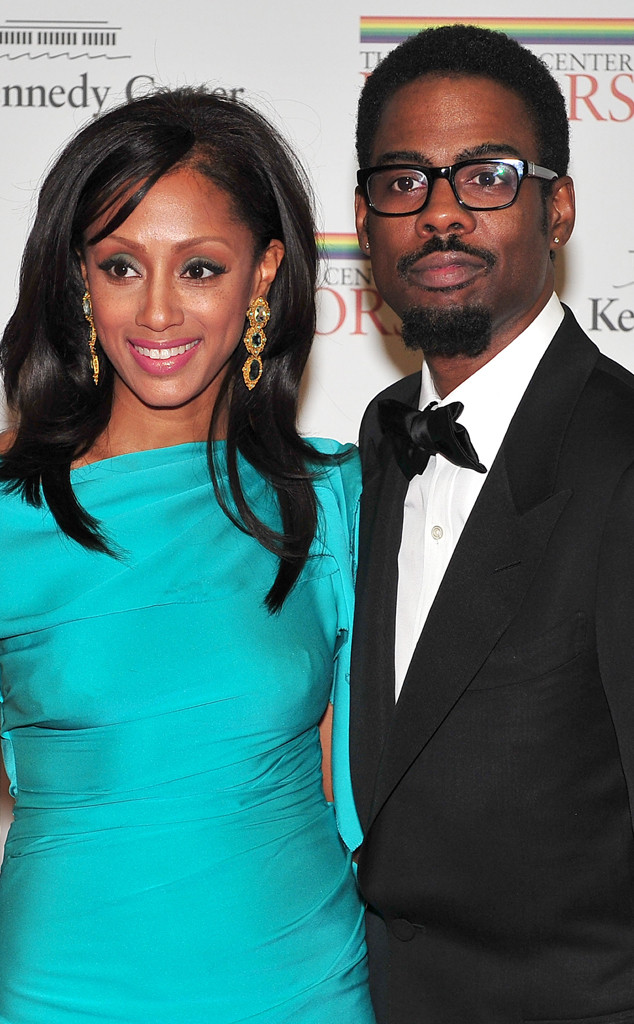 Ron Sachs-Pool/Getty Images
Let's hope this isn't a foreshadow of anything ugly to come.
In Chris Rock's divorce filing with the Superior Court of New Jersey, which was obtained by E! News, the actor and comedian claims that his soon-to-be ex-wife Malaak Compton-Rock has kept his daughters—Lola, 12, and Zahra, 10—away from him.
"[Rock] is now and always has been a fully involved and participating parent in all aspects of the lives of these children and it is in their best interests for the parties to have joint custody and to equally share residential custody," the court documents state.
"Notwithstanding that the parties have been separated, [Compton-Rock] has repeatedly refused to permit [Rock] normal and usual access to the children, and has acted in a manner detrimental to the children's best interests. [Rock]'s conduct as aforesaid will be further disclosed by continuing discovery and is directly contrary to the best interests of the children."