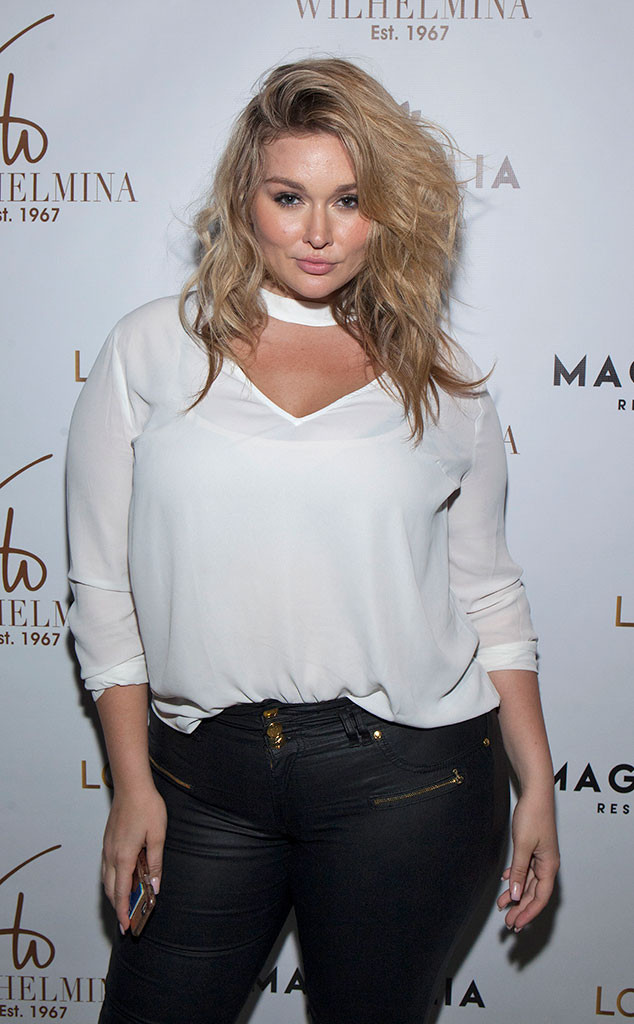 Santiago Felipe/Getty Images for Wilhelmina
Sports Illustrated is making history. And this time around, they're on the right side of it.
This year's Swimsuit edition included the usual Rookies of the Year spread, but this time around there was one huge upgrade: The feature stars Hunter McGrady, who besides being gorgeous, just so happens to be the magazine's curviest model ever. Sports Illustrated has been making marked moves to expand beyond the greatly outdated beauty norms that have been prevalent in the modeling industry, and this is yet another sign of positive change.
For her part, McGrady says that she has been extremely proud to be a part of the historic issue—and that reception has been stellar.
"I keep saying that the response I've gotten means more than just being in the magazine and more than what it means for my career," she told E! News at In Training in West Hollywood. "It's been so overwhelmingly positive. The comments I've gotten from women—and men for that matter—have been absolutely incredible."