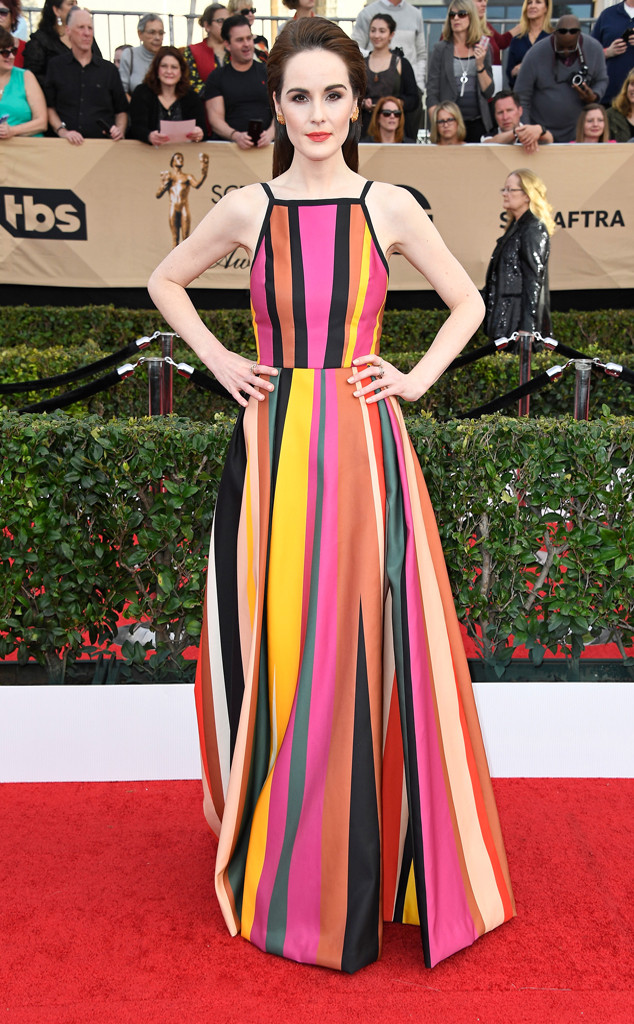 Frazer Harrison/Getty Images
Michelle Dockery may have moved on from playing Lady Mary (have you seen her in Good Behavior?!), but that doesn't mean she's not looking forward to a Downton Abbey reunion one day.
"I don't know when, but I'm hopeful," she says while promoting her new movie, The Sense of an Ending.
Dockery said she doesn't necessarily miss playing her breakout role, but "I miss the show and my friends on the show."
And it sounds like she may one of the first in line to see her former Downton husband Dan Stevens in Beauty and the Beast. "I'm so excited," Dockery said. "Beauty and the Beast is one of my favorite Disney films, if not the favorite Disney film of mine growing up. I cannot wait to see it. And I'm seeing posters everywhere. I was in L.A. and there's a huge one on Sunset Boulevard."