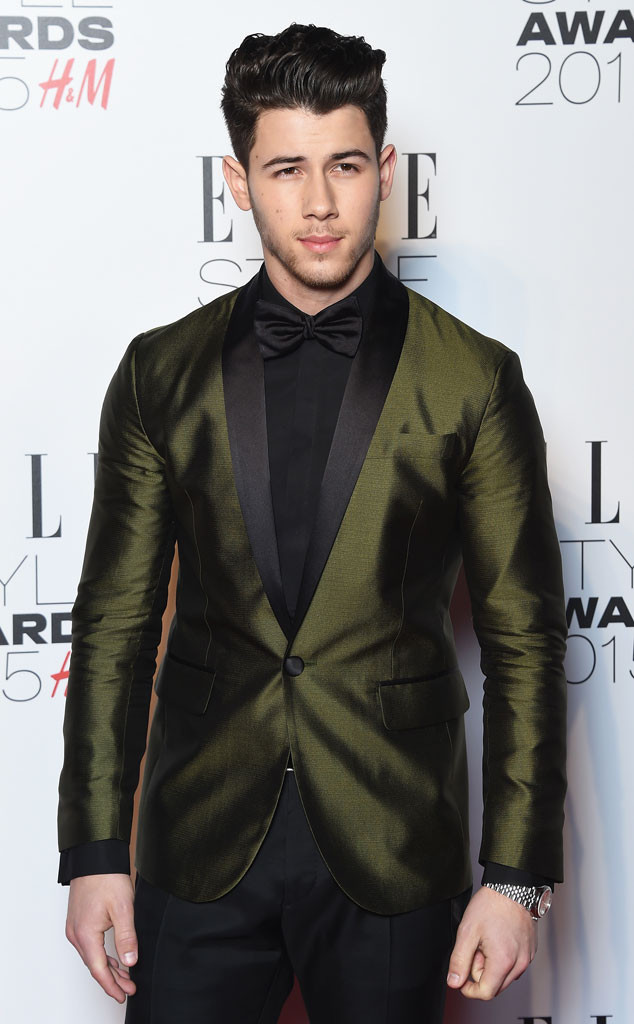 Gareth Cattermole/Getty Images
Happy Birthday, Nick Jonas!
The hunky singer turns 23 today and what better way to celebrate the former Disney cutie's most exciting year yet than by taking an extra peak at the now all-grown-up artist's hottest pics?
Over the past 12 months, the youngest former Jonas Brother has created an extremely successful solo career for himself, with "Jealous" peaking at No. 7 on Billboard's Hot 100 and "Levels" quickly following suit.
Jonas got particularly ripped for the DirecTV drama Kingdom last year, providing for all sorts of shirtless memories, and he's returning to the small screen soon in the upcoming horror-comedy Scream Queens. And last but not least, after splitting from longtime girlfriend Olivia Culpo in June, he's been enjoying the single life and the friendly company of Hollywood hotties such as Kendall Jenner and Selena Gomez.
Although there's no telling if Nick's birthday celebration will top older bro Joe Jonas' star-studded soccer surprise, we're sure it'll be nothing short of amazing.
Check out Nick's most swoon-worthy photos in the gallery below!