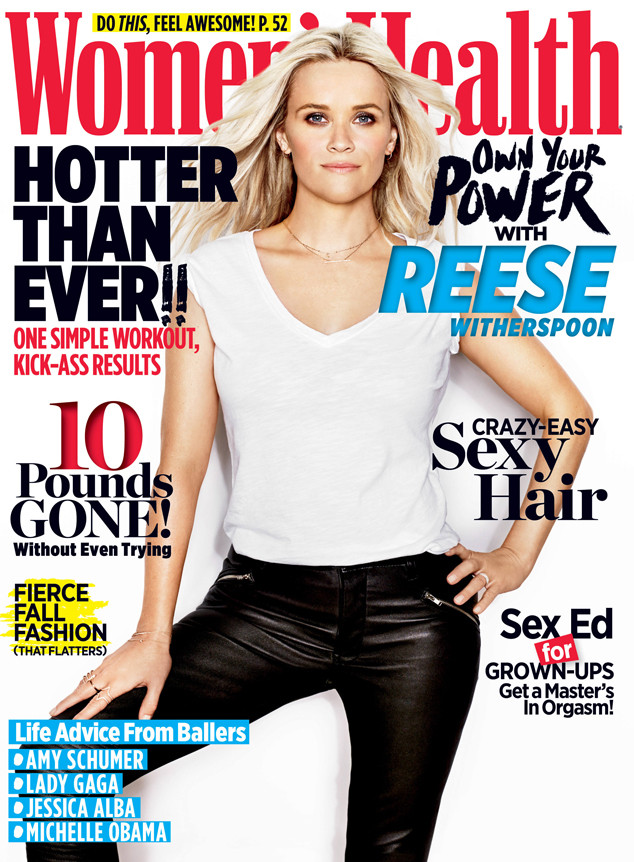 Women's Health
Looking good, Reese Witherspoon!
The 39-year-old Oscar winner, Legally Blonde and Wild star and mother of two sports several hot outfits in a Women's Health photo shoot and looks hotter than ever.
On the cover of the outlet's October 2015 10th anniversary "Power" issue, Witherspoon appears in a white top and tight, black leather pants that show off her trim figure. So what's her secret to her fab figure? She works out with her girlfriends.
"There's a group of us and I'm like, 'OK girls,! What are we doing today?'" she told Women's Health.
The magazine said she often trains using the Body By Simone fitness program. The company runs classes in New York and Los Angeles, where Witherspoon lives.
"It incorporates dance, strength training, and stretching, and it's all in an hour, which is perfectly doable for me," Witherspoon told Women's Health. "I do that a couple times a week. I also run, I spin, I do yoga...Physical strength is important."
"I am a bit of a hip-hop dancer," she added. "That's sort of a secret a lot of people don't know. I like to dance. I've got a dance in my heart at all times."