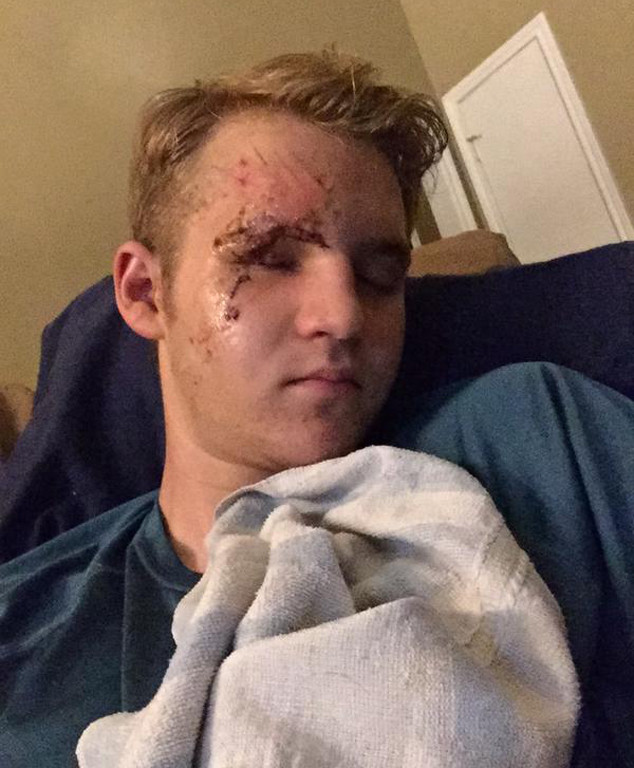 Twitter
Good news: It looks like Dalton Gray is officially back home and on the mend.
The American Horror Story: Freak Show star revealed via his Facebook page that he was seriously hurt in a bad car accident on Saturday night and shared a number of photos of his injuries on his social media pages.
"Dalton was hit by a drunk driver Saturday night. We are so grateful for everyone's love, support and prayers," the post read. "He was pretty banged up and has some physical therapy ahead but Dalton will come back stronger. Much love to everyone!"
According to TMZ, the 17-year-old actor, who played Master Mike on the hit FX show, was riding in the passenger seat of a friend's car in Katy, Texas when an alleged drunk driver t-boned their vehicle, nearly causing Gray to go blind.