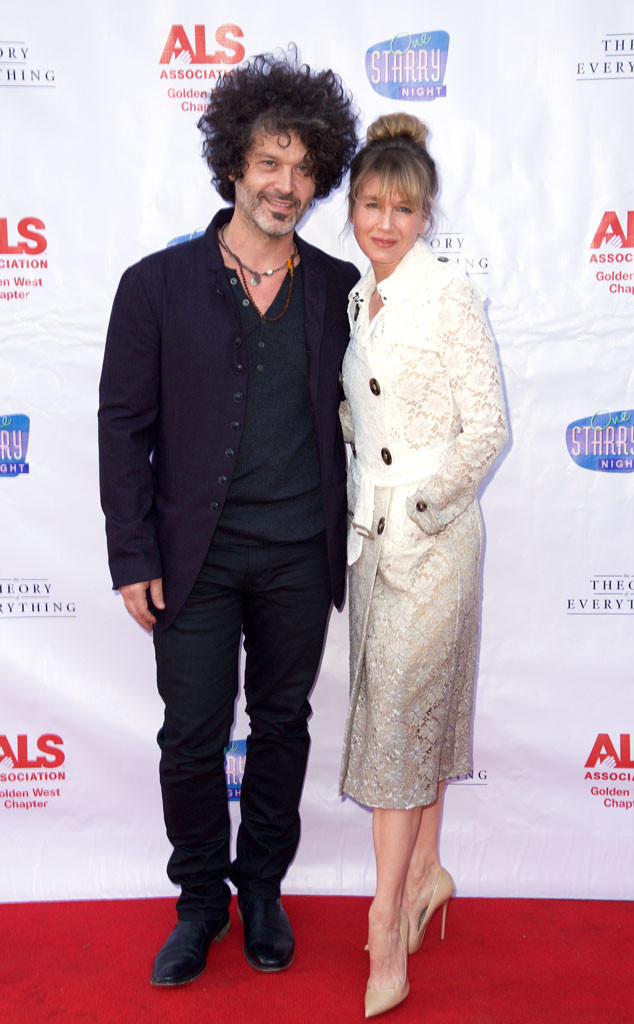 Earl Gibson III/Getty Images
There she is!
Renée Zellweger brought a glow to the red carpet last night when she cozied up to boyfriend of two years Doyle Bramhall (and his wild hair) and smiled for the cameras. The 45-year-old actress attended the One Starry Night: From Broadway to Hollywood gala in Los Angeles benefiting the ALS Association Golden West Chapter.
The two lovebirds were present to support her publicist Nanci Ryder, who has been diagnosed with ALS.
Zellweger wore a white ombre lace double-breasted overcoat that covered most of her body and hid her attire underneath, with a simple top-knot bun and nude pumps. Meanwhile, her beau went for the opposite look by wearing a dark navy outfit and let his crazy curls hang loose.