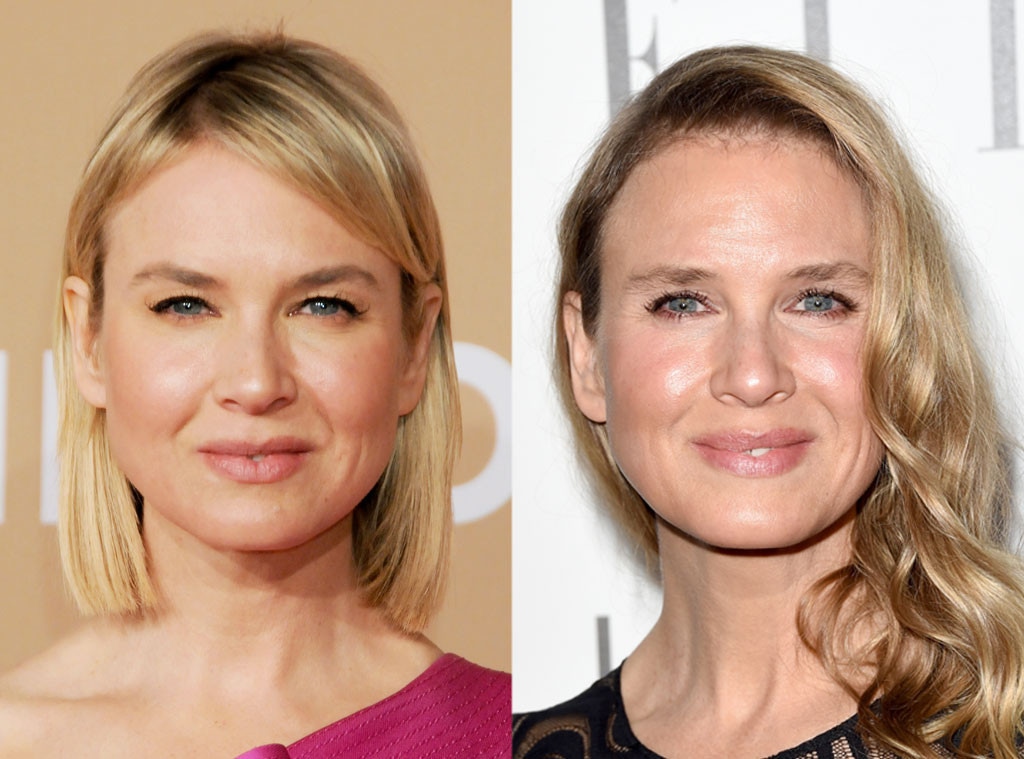 Gregg DeGuire/FilmMagic, Jason Merritt/Getty Images for ELLE,
Recognize Renée Zellweger?
When Zellweger attended Elle's Women in Hollywood Awards in Beverly Hills Monday, people asked, "What happened to her face?" The Academy Award winner, 45, addressed the speculation Tuesday.
"I'm glad folks think I look different! I'm living a different, happy, more fulfilling life, and I'm thrilled that perhaps it shows," says Zellweger, who last appeared in 2010's My Own Love Song. Though she thinks discussions about her appearance are "silly," she tells People, "It seems the folks who come digging around for some nefarious truth which doesn't exist won't get off my porch until I answer the door."
Zellweger, who next stars in The Whole Truth, doesn't understand the hubbub.
"My friends say that I look peaceful. I am healthy," she says. "For a long time I wasn't doing such a good job with that. I took on a schedule that is not realistically sustainable and didn't allow for taking care of myself. Rather than stopping to recalibrate, I kept running until I was depleted and made bad choices about how to conceal the exhaustion. I was aware of the chaos and finally chose different things."
What changed?
"I did work that allows for being still, making a home, loving someone, learning new things, growing as a creative person and finally growing into myself," says Zellweger, who's still dating Doyle Bramhall II, 45.
"People don't know me in my 40s," adds Zellweger, who famously gained weight for her roles in 2001's Bridget Jones's Diary and 2004's Bridget Jones: The Edge of Reason. "People don't know me [as] healthy for a while. Perhaps I look different. Who doesn't as they get older?! Ha. But I am different. I'm happy."
It certainly looks like it.
Zellweger tends to avoid the limelight, though she agreed to attend the Elle Women in Hollywood Awards to honor her friend and co-star Gugu Mbatha-Raw.
"I met Gugu last summer," Zellweger told the crowd. "She was on a bike with a basket and she was pedaling through the French Quarter about to brave that famous Southern summer swelter. She was exploring New Orleans for the first time. My first impressions: She's a great beauty in ballet flats and a fedora. She's independent and curious and wildly articulate. Hilarious. She was just a modern-day Audrey Hepburn."
Zellweger continued, "To know her is to immediately warm to her. She brightens the set every day with her radiance, her unconditional kindness. And to work with her is really to know the gratifying experience of creating with an inspired, accomplished partner."