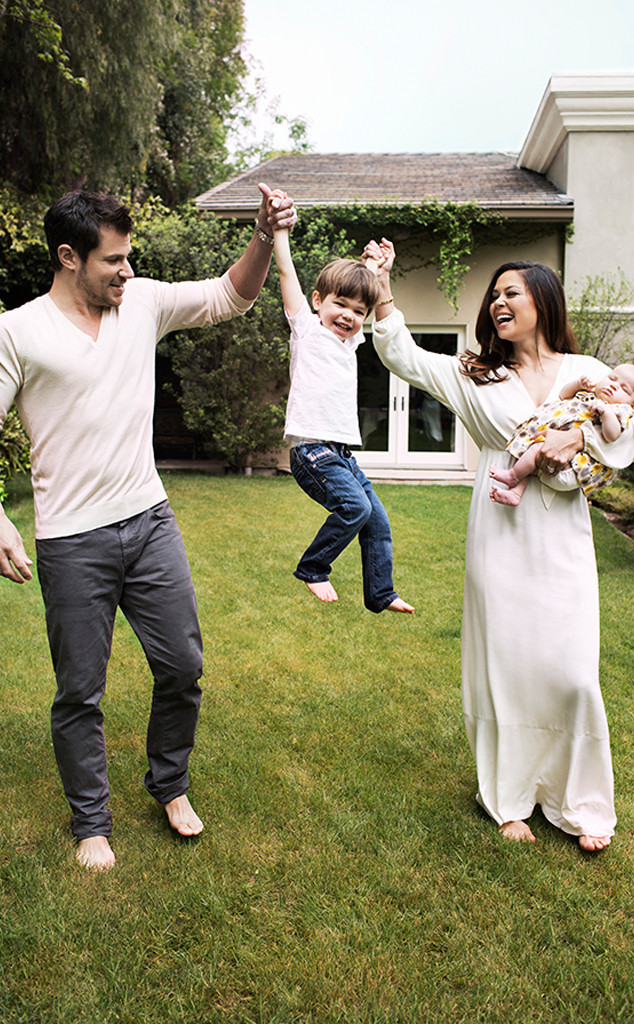 Justin Coit
Ladies and gentlemen, we present to you one pretty adorable family.
More than three months after welcoming their second child together, Nick Lachey and Vanessa Lachey decided to thank fans for all their love and support in the sweetest way possible.
How does a brand-new family photo sound?!
"Family is EVERYTHING!" the couple wrote on Vanessa's personal website while showing off their son Camden and daughter Brooklyn. "Love, the Lacheys."
And for those keeping track, this is the first time we see their baby girl's face without anything covering her eyes or head. She appears sound asleep while being cradled in mama's arms. Awww!