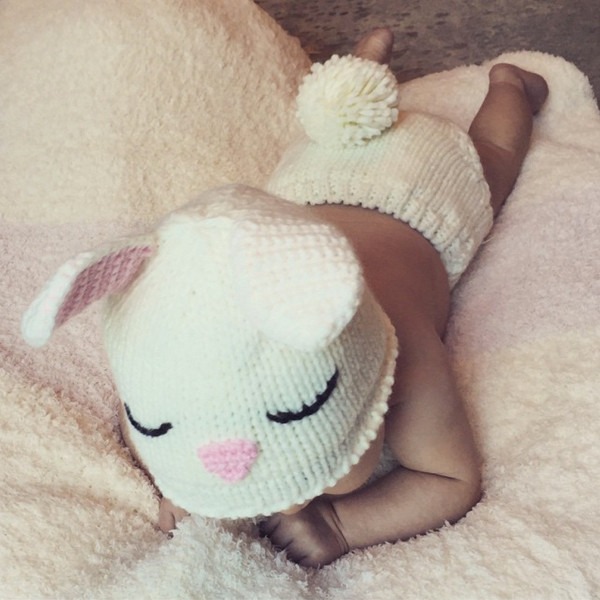 Instagram
This has to be the most adorable Easter Bunny we've ever seen!
Vanessa Lachey celebrated Easter Sunday by sharing the first photo of her and hubby Nick Lachey's newborn daughter Brooklyn.
The super-cute snapshot shows the 3-month-old baby wearing a precious Easter Bunny cap on her head and matching bottoms that have a fluffy bunny tail on the bum. Little Brooklyn looks very comfy as she lies on her stomach on a soft white blanket. "Happy Easter!" Vanessa wrote on Instagram with the debut photo. Too cute!
The Lacheys welcomed Brooklyn, their second child together, back on Jan. 5. The couple already has 2-year-old son Camden.
Last month, Nick told E! News of the newborn, "I mean, she's doing great, sleeping great, and [Camden] was the same way," said the dad. He added that Camden was "a little skeptical at first of someone coming and stealing his thunder," but that didn't last long. "He's very protective. Like if Brooklyn's crying, Camden wants to make sure he lets us know that she's crying, and he wants to know why," he dished.
"I like that he's kind of getting his protective big brother instincts going already," he added. "That's a good thing."
We can't wait for Broolyn and Camden's first pic together!