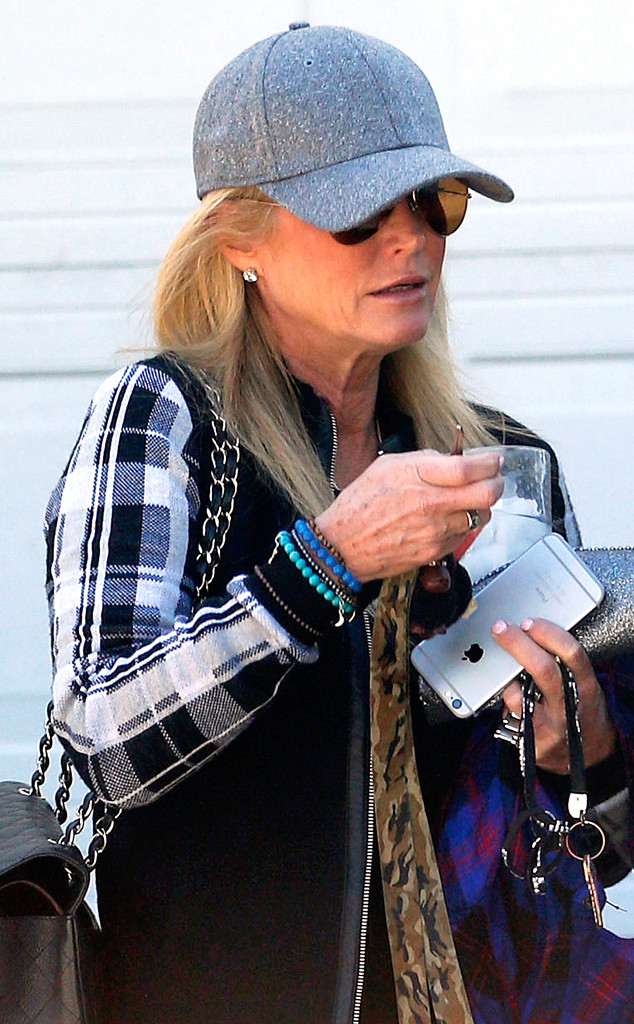 Canham/Massie/Splash News
This is one Housewife who wasn't going to stay cooped up all day.
Kim Richards surfaced outside her home Thursday afternoon, hours after she was booked on charges of public intoxication, trespassing, resisting an officer and battery on a police officer for allegedly making a scene at the Beverly Hills Hotel's famed Polo Lounge and then supposedly kicking an officer at the station after her arrest.
The Real Housewives of Beverly Hills star was on her phone and going mildly incognito in both a baseball cap and sunglasses as she made her way to her car. Despite the 70-degree-plusweather, she was wearing tall Ugg boots and long sleeves.