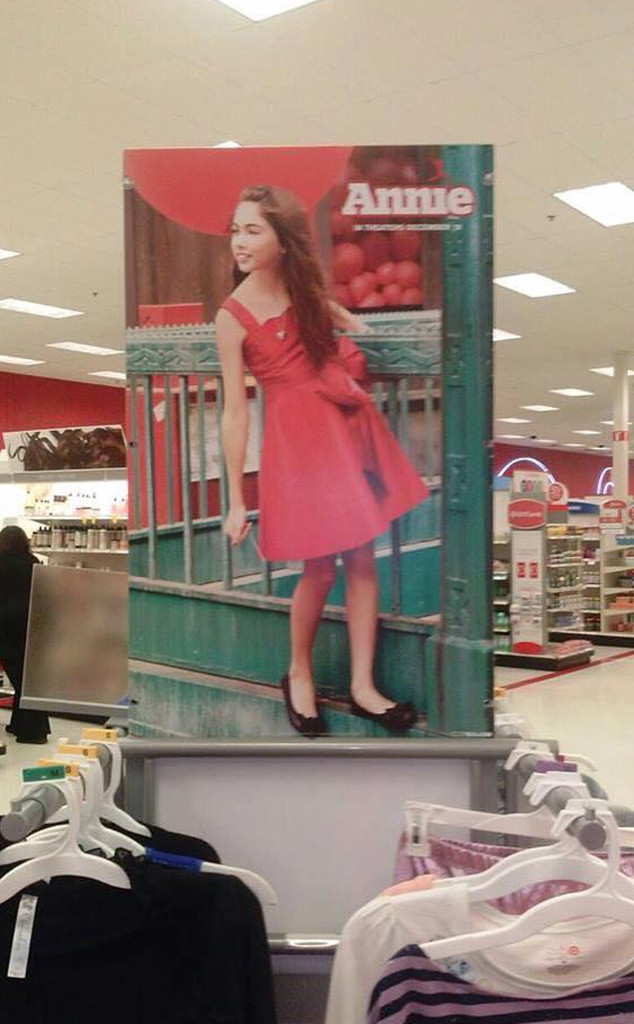 Twitter
We doubt Daddy Warbucks would approve!
Consumers are slamming Target for a series of in-store ads for the new Annie For Target line of kids' clothing line, calling the company "utterly disrespectful" in a petition created on Change.org.
The controversy occurred after Target customers began noticing that the campaign features white models, despite the fact that the newly released version of Annie stars African-American actress Quevenzhané Wallis, who also attended the brand's launch.