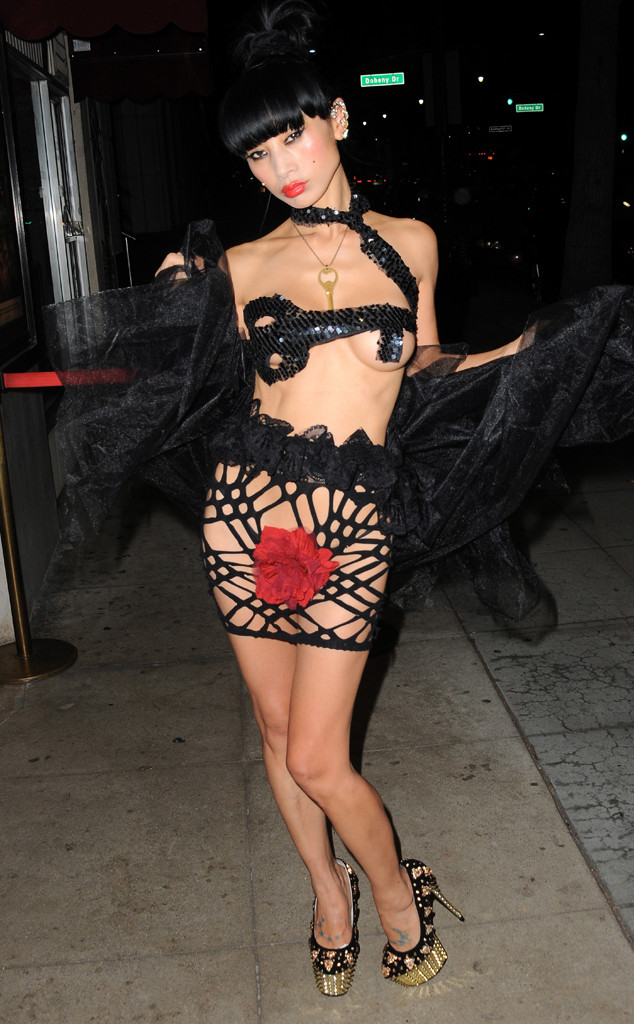 Albert L. Ortega/Getty Images
No shirt and no underwear? Not a problem for Bai Ling.
The 48-year-old actress, who is undoubtedly defying her age in her latest barely-there get-up, showed up to the Beverly Hills premiere of her new flick The Key wearing, well...practically nothing.
Seemingly giving Miley Cyrus a run for her money, The Crow star sported some black sequin straps in place of a shirt as well as a skirt which showed off her lady parts, wearing a strategically placed red flower in order to stop her outfit from slipping into the full frontal zone.