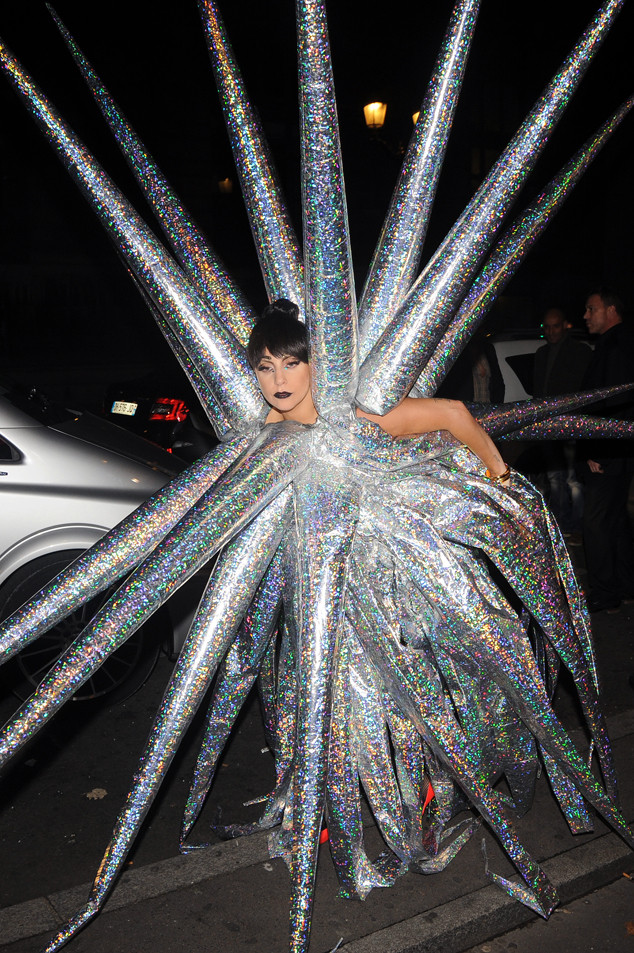 Ralph/PacificCoastNews
Lady Gaga will always choose fashion over function.
Case in point? This inflatable, spiky star dress she wore out and about in Paris Monday. The super-sized silver frock certainly made a statement (read: NOTICE ME!), but it deflated over the course of the evening.
Gaga tweeted a picture of her starry self with her limbs tangled up and a disappointed look on her face. "Somebody had too much to drink at the after-party!" she quipped, clarifying, "My tentacles had too much whiskey."