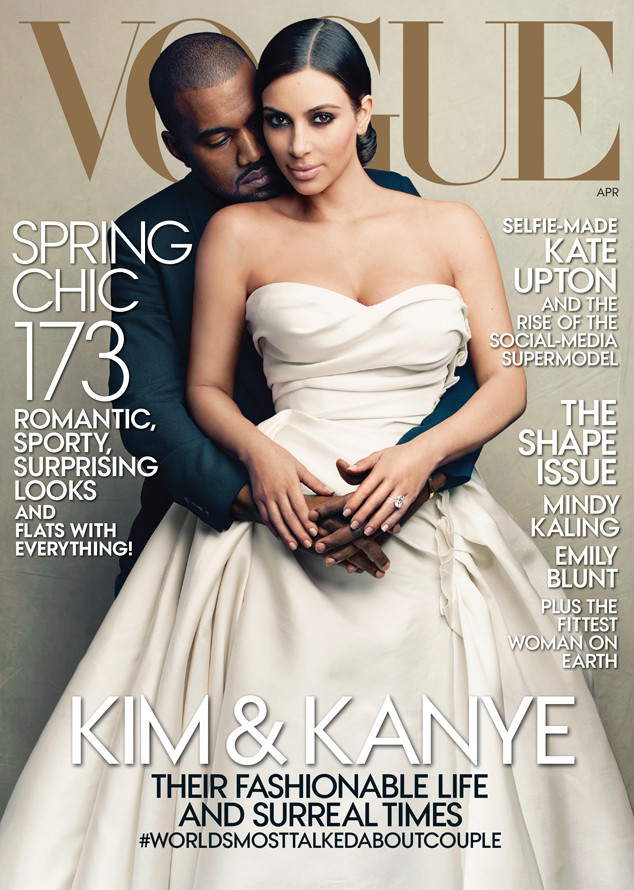 Photographed by Annie Leibovitz
Anna Wintour knew darn well that putting Kim Kardashian and Kanye West on Vogue's April 2014 cover would be controversial.
That's the whole point!
"I see the role of Vogue to reflect what's going on in the culture," the magazine's editor in chief told Fashionista last night when asked about the decision to feature the then-betrothed couple in wedding garb so prominently. "The first celebrity that I put on the cover of Vogue was Madonna, and that was considered completely controversial at the time, too. It's such a long time ago probably no one remembers, but she was a very controversial figure. Now she's part of the establishment."
(To jog some memories, a very brunette Madonna Ciccone graced Vogue's cover in 1989, ahead of the eponymous hit tune.)