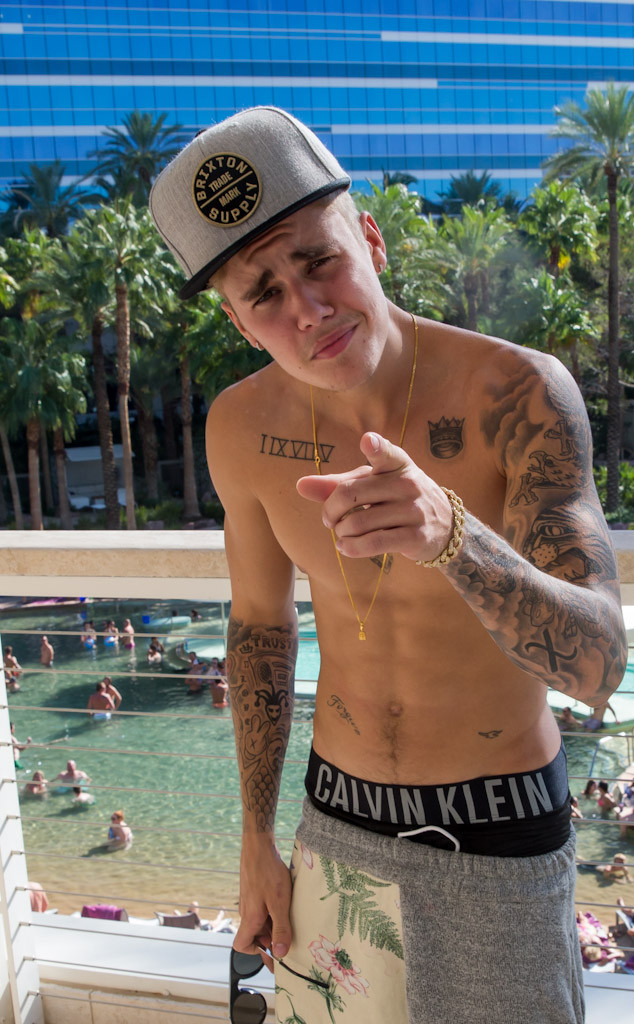 Erik Kabik Photography.
One of music's most famous on-again, off-again couple is, again, very much ON!
Justin Bieber and Selena Gomez got cozy in Las Vegas on Saturday. The two stayed at the Hard Rock Hotel & Casino, where he had a three-bedroom, penthouse suite, and spend time together at its luxurious upper Breathe pool lounge, a witness told E! News. The intimate area offers guests more privacy and contains a pool with an oversized cabana.
Bieber, who was in town to support boxing champion Floyd Mayweather Jr. in his match against Argentine fighter Marcos Maidana at the MGM Grand Garden Arena, had said during a recent deposition over an assault case that he and Gomez were boyfriend and girlfriend. The two have dated on and off since 2011.