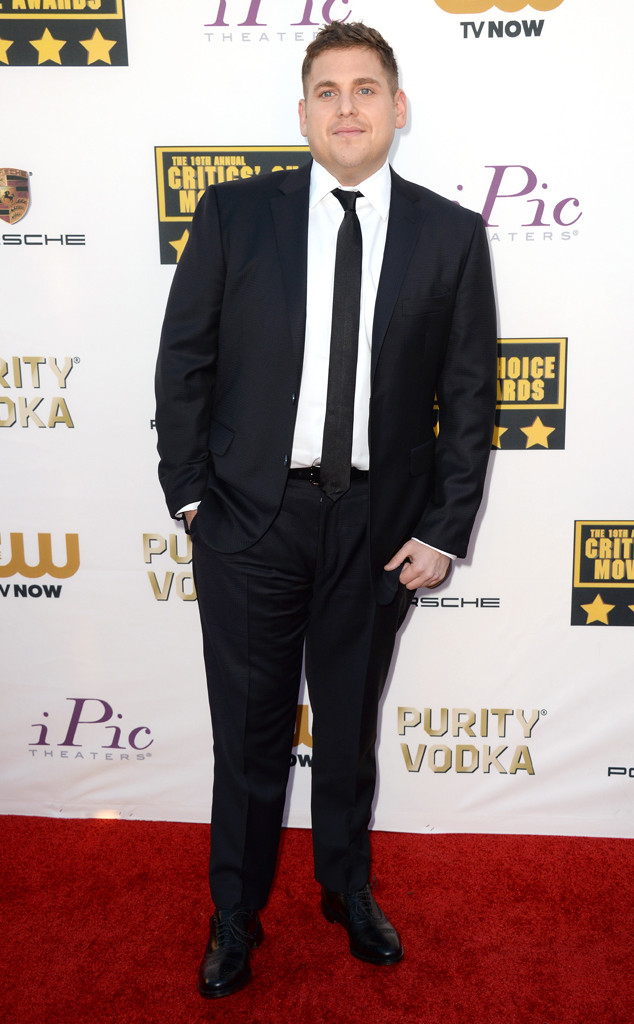 Jordan Strauss/Invision/AP
Jonah Hill brought on the laughs when he officiated Adam Levine and Behati Prinsloo's wedding at Flora Farms in Cabo San Lucas, Mexico.
While fulfilling his duties during the Saturday evening ceremony, a source tells E! News exclusively, "Jonah was hysterical. He was telling so many jokes, but then in the middle would be so sweet and sincere."
The 22 Jump Street star has known Levine for "such a long time," the source added, saying that Hill made sure to mention that the Maroon 5 frontman is a "wonderful guy and has so much to give."
"He also talked about how sweet Behati is and how perfect they are for one another," the source said. One of his jokes revolved around how he and Levine would always skateboard with Robert Downey Jr. and Stevie Nicks when they were kids. "He set up the joke perfectly. His timing was amazing," the source continued. "Everyone was giggling."
In addition to Hill's comedic wedding officiant role, Prinsloo's dad, who is a minister, also gave a blessing during the "loose, romantic and fun" ceremony.