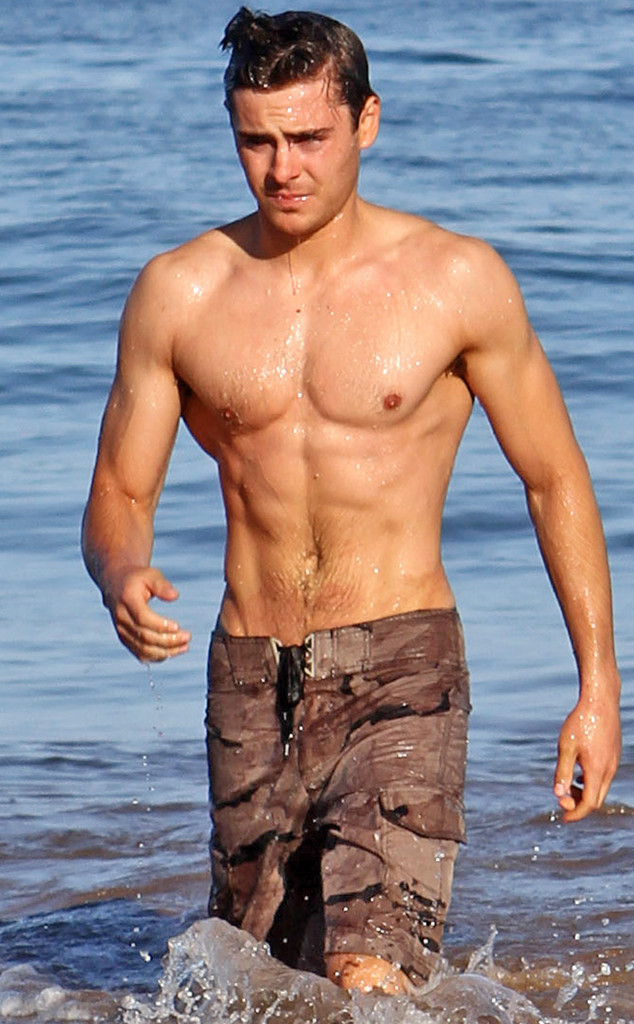 Dave / Splash News
Zac Efron has been sharing a lot of screen time lately with, well, dildos!
In his last movie, That Awkward Moment, he had one hanging out of his pants when he dressed up as a rocker when he mistakenly thought he was going to a costume party.
And in his new comedy, Neighbors, there are a variety of phallic rubber sex toys throughout the sure-to-be-a-hit flick.
"Dildos are just funny," Efron told me last night at the Neighbors premiere in L.A.
Or as his co-star Seth Rogen said, "Just the word is pretty hilarious. It's one of the funniest words of all time."