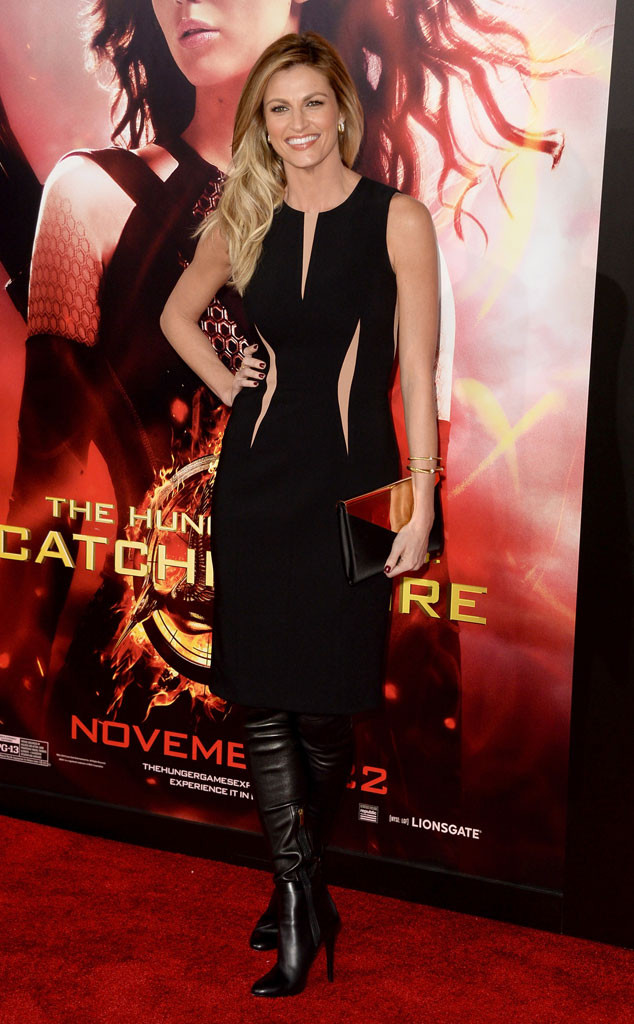 Jason Merritt/Getty Images
Erin Andrews is in as the new cohost of Dancing With the Stars.
Just a couple of days after Brooke Burke-Charvet's shocking dismissal from the show, a source confirmed to E! News that the Fox Sports reporter will replace her in the gig.
Similar to Burke-Charvet, Andrews competed on the show before landing the hosting opportunity, making her rounds on the dance floor in season 10 with dance partner Maksim Chmerkovskiy.
Sources told us the former E! Wild On star had no idea her job was on the line, and that ABC told her about the decision Friday afternoon.