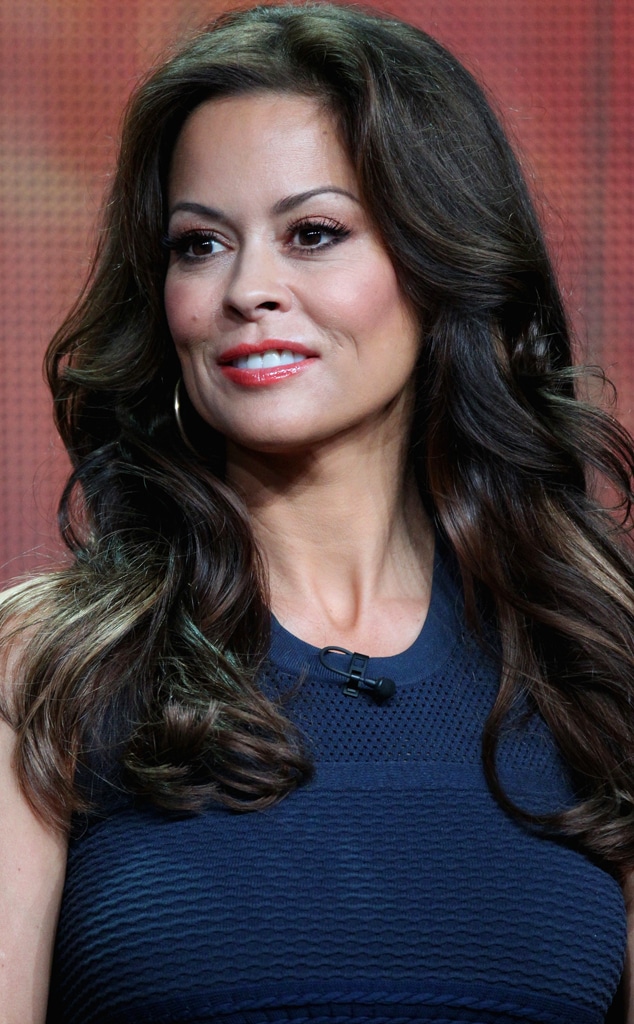 Frederick M. Brown/Getty Images
Brooke Burke-Charvet will no longer be by Tom Bergeron's side on Dancing With the Stars.
Burke-Charvet exclusively confirms to me that she will not be returning to the ABC show.
"I have enjoyed seven seasons co-hosting DWTS but understand the need for change considering the position of the show at this juncture," she said in a statement. "I've always been one to embrace change and looking forward to pursuing opportunities I previously wasn't able to entertain because of contractual obligations to the show. I've seen my fair share of shocking eliminations in the ballroom but this one takes the cake."
Sources tell me Burke-Charvet had no idea her job was on the line. ABC apparently informed her this afternoon she wouldn't be returning.
"We can confirm that Brooke Burke-Charvet will not be joining us next season," DWTS executive producer Conrad Green said in a statement. "She's been a wonderful part of the Dancing with the Stars family since her triumphant win in season seven and will unquestionably be missed by our entire team. We'd like to thank Brooke for her years of great service."
Burke-Charvet first joined DWTS as a contestant, winning season seven with her partner Derek Hough. Three seasons later, she replaced Samantha Harris as cohost.
This isn't the first major shakeup to rock the upcoming season. ABC most recently announced that its 28-member orchestra of musicians and singers was being replaced Ray Chew and his band.
"We feel that there are some types of music and types of songs, a lot of modern music particularly, is so produced that it's impossible for an 18-piece band to replicate that sound," Green told The Hollywood Reporter of the change. "You get to a point where you're forcing a band to try and do sound that they just literally can't pull off."
DWTS will continue its one-night format when Season 18 kicks off on March 17. The show's two-night tradition was cut in half last season.
Glee star Amber Riley, also along with Hough, was crowned winner last season.
Burke-Charvet's end with the show was first reported by RumorFix.