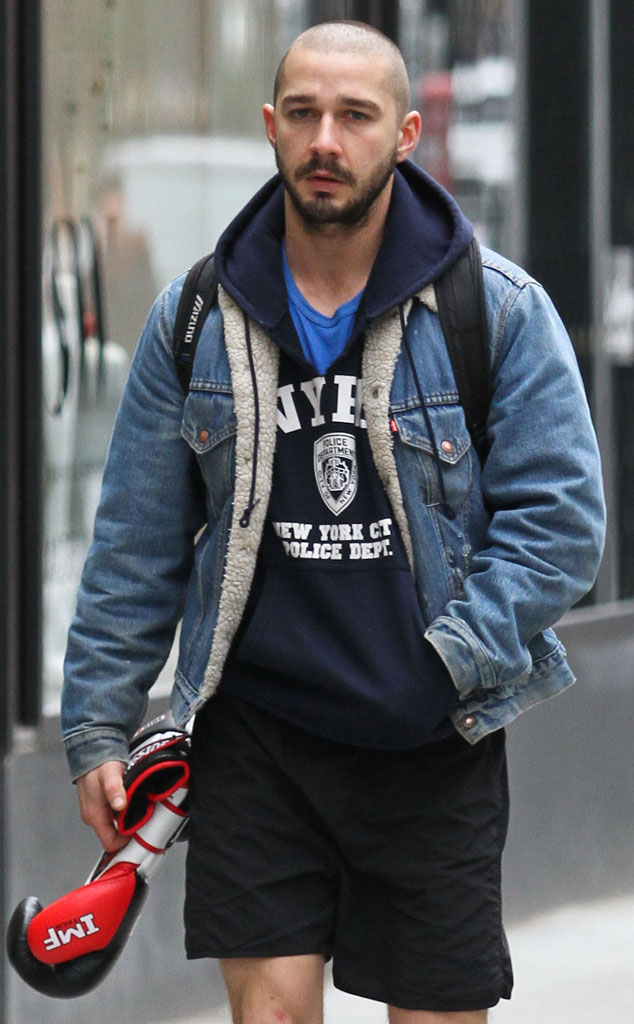 Splash News
Shia LaBeouf's strange Twitter antics reached a new high earlier this week.
The actor posted two lengthy posts justifying his plagiarism and calling his Twitter "meta-modernist performance art," before deleting them shortly thereafter.
In the first post, titled "Twitter As Art #stopcreating," he addressed the problem with American artwork and claims that "we are becoming a cut and paste society."
"My Twitter @thecampaignbook is…a performative redress which is all a public apology really is," he explained. "All art is either plagiarism or revolution…My use of Twitter started a broad cultural discussion that needs to be had about plagiarism in the digital age & celebrity/social media absurdity.
"Intentionally oscillating between, hope and doubt, sincerity and irony, knowingness and naivety, construction and deconstruction. I addressed the world."
But his rant didn't end there…