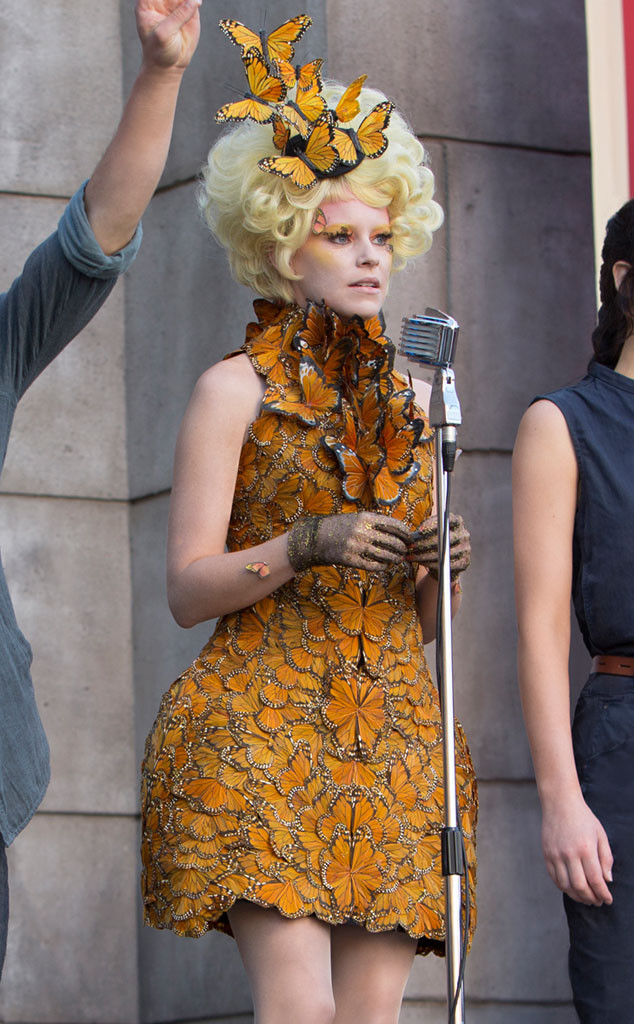 Lionsgate
Elizabeth Banks didn't have to worry about wearing those body-hugging anxiety-inducing wetsuits most of the young cast had to slip into for The Hunger Games: Catching Fire.
Banks got to live out most little girls' dreams by playing some major fashion dress-up for her role as District 12 escort Effie Trinket in the first two Hunger Games movies.
"A lot of it is couture right off the runway," Banks told me about her latest frocks. "Trish Summerville came in to do costumes. She really sourced everything from an incredible group of designers. A lot of it was Alexander McQueen and like really museum quality stuff."
One particular McQueen piece looked as if it could flutter away at any moment.