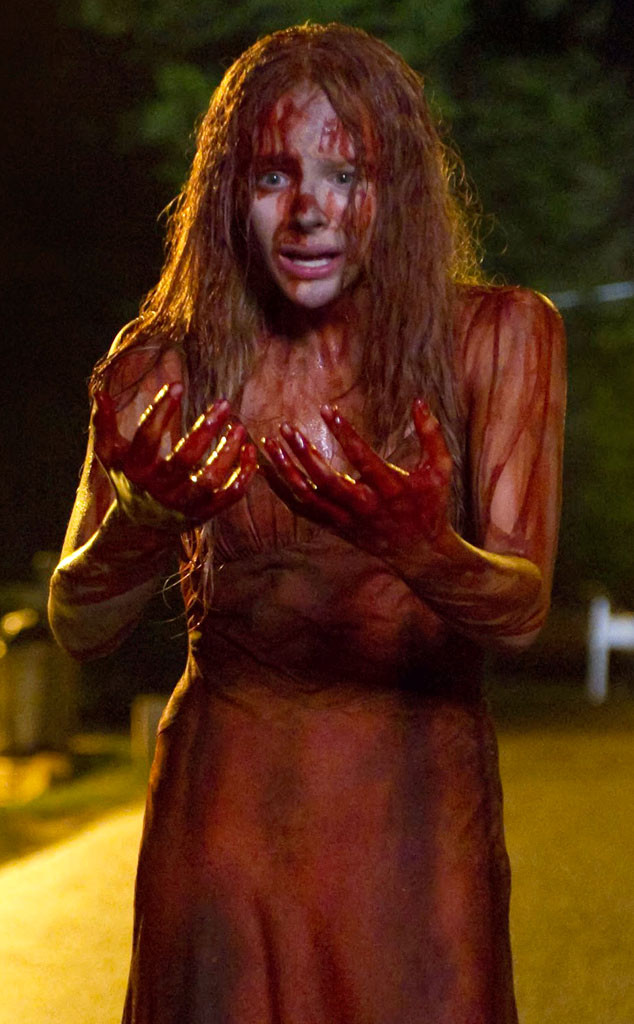 Metro-Goldwyn-Mayer Pictures/Screen Gems
"These are godless times" – Mamma White
As the poster suggests: You Will Know Her Name.
Or in Breaking Bad terms, you will meet another person with the last name, White that you shouldn't mess with. A reimagining of the classic splatter fest (based on Stephen King's debut novel) that starred Sissy Spacek, Carrie is the fourth in the series following the '76 original, the ill-conceived sequel, Rage: Carrie 2 (1999) and a made-for-TV movie from 2002.
The good news is that Carrie White and her blood bucket drenched prom dress have returned to the big screen to scare a new generation. The film stars Chloe Grace Moretz (Kick Ass 2) as Carrie, Julianne Moore (Don Jon) as her fanatical mother and Judy Greer (The Descendants) as the nicest gym teacher ever.
Just how good is another matter…