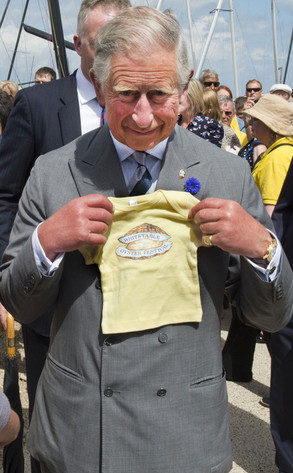 ARTHUR EDWARDS/AFP/Getty Images
Prince Charles is looking out for your grandchildren—and his own!
The Prince of Wales delivered a prerecorded speech Wednesday night warning the National Association of Pension Funds that the current system of investing pensions with an eye toward quarterly profits will not work for Britain's aging population and could create a "miserable" future for the next generation, including his newborn grandson Prince George.
"I can only urge you to deploy your considerable human ingenuity to make that innovative and imaginative leap that the world so badly needs," Prince Charles said, according to BBC.