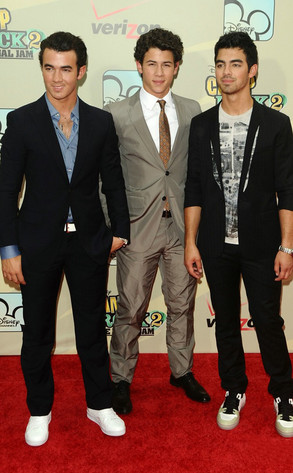 DISNEY CHANNEL/JEFF NEIRA
The mystery behind the Jonas Brothers' "rift" that led to their canceled tour continues to get interesting, but we may have some answers.
Sources close to the group tell E! News exclusively that long before Nick, Joe and Kevin Jonas started their 2013 summer tour, there were discussions among the brothers about how they wanted to resurface the band after a long absence from touring.
The core debate was over whether or not they would rebrand with an edgier look and sound to reflect that they were all now twentysomething-year-old guys, or whether they would simply continue to extend the wholesome Jonas Brothers image.