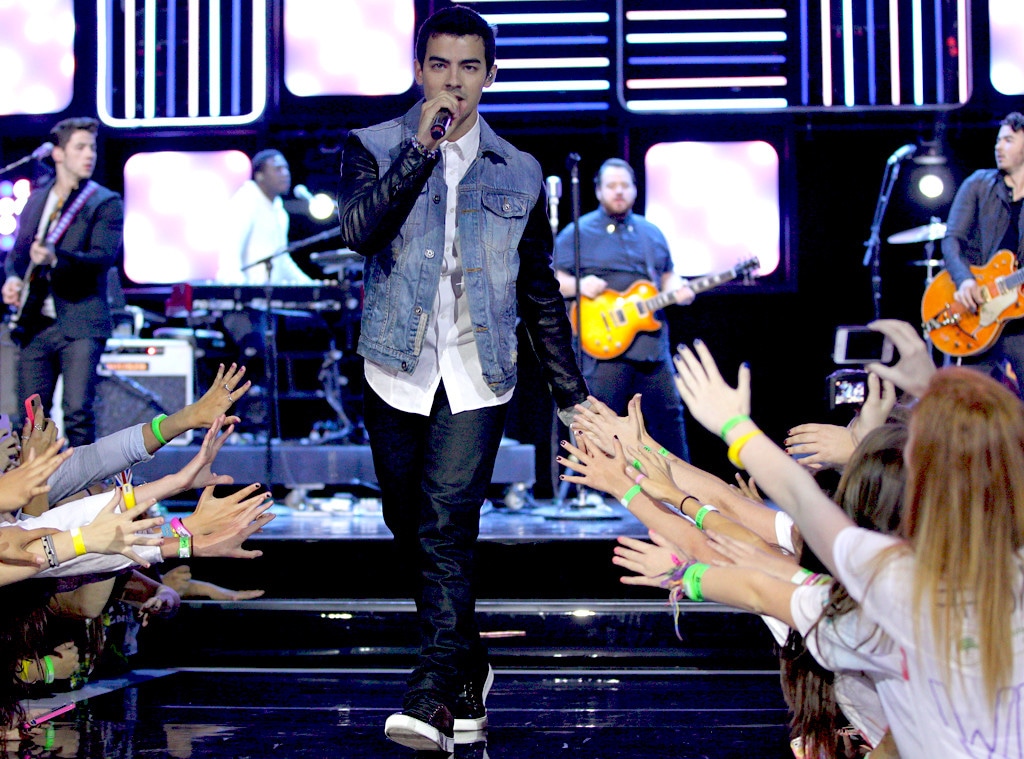 Adam Bettcher/Getty Images for Free the Children
The Jonas Brothers cancelled their upcoming tour because of "a big disagreement over their music direction."
And while Kevin, Joe and Nick Jonas aren't all in sync when it comes to their sound, they definitely didn't have a problem finding fans who wanted to hear (and see) them performing live. As a source close to the band told E! News on Thursday, Oct. 10, "ticket sales were fine, and this certainly wasn't about tickets."
"This was a small venue tour," added the source of the 19-city trek that was supposed to kick off Friday, Oct. 11, in Pennsylvania. "[They] had just come off a very successful summer run in bigger venues that sold very well, and the guys wanted to keep the team together through the fall until another larger run next summer—mostly to support the new music."
DISNEY CHANNEL/JEFF NEIRA
Another source reiterated to E! News that "100 percent, this is about the music."
"They're brothers and that will never change," added the source. "This isn't about personal issues. The guys recorded a lot of music and there was broad disagreement within the group about what direction to take the music."
And contrary to some tabloid reports out there, the "deep rift" is between "all three of them, not any one or two." As for whether Kevin, Nick and Joe will release any new music? The trio is reportedly "unsure" about that.
Oh, sweet JoBros! Let's hope you guys find a way to take your music in one direction.