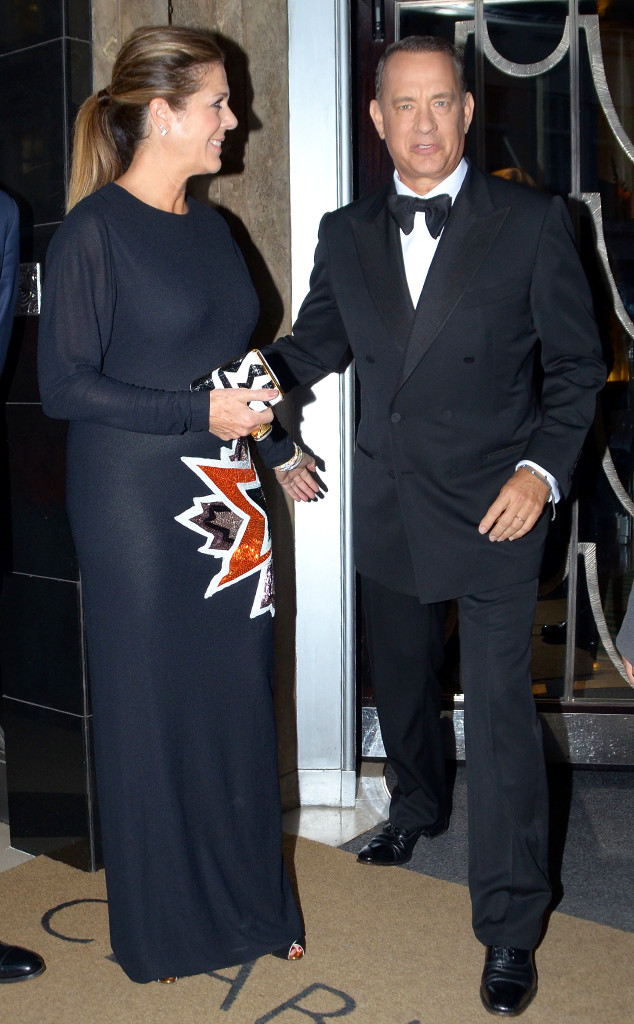 FameFlynetUK/FAMEFLYNET PICTURES
If Tom Hanks ever wants to pull a De Niro again and pack on pounds for a part, he's gonna have to think twice about doing it.
In the U.K. for the premiere of his new thriller, Captain Phillips, at the BFI London Film Festival Wednesday night, the two-time Oscar winner told the audience that his days of gaining and losing weight for film roles are over now. The news comes after Hanks revealed he's been diagnosed with type 2 diabetes.
"I've talked to a number of actors who have gained weight for roles, and just the sheer physical toll it puts on one's knees and shoulders—no one wants to do it again," the Guardian quoted Hanks as saying. "I'm 57 and I don't think I'm going to take on any job or go on vacation again and see to it that I can gain 30 pounds."