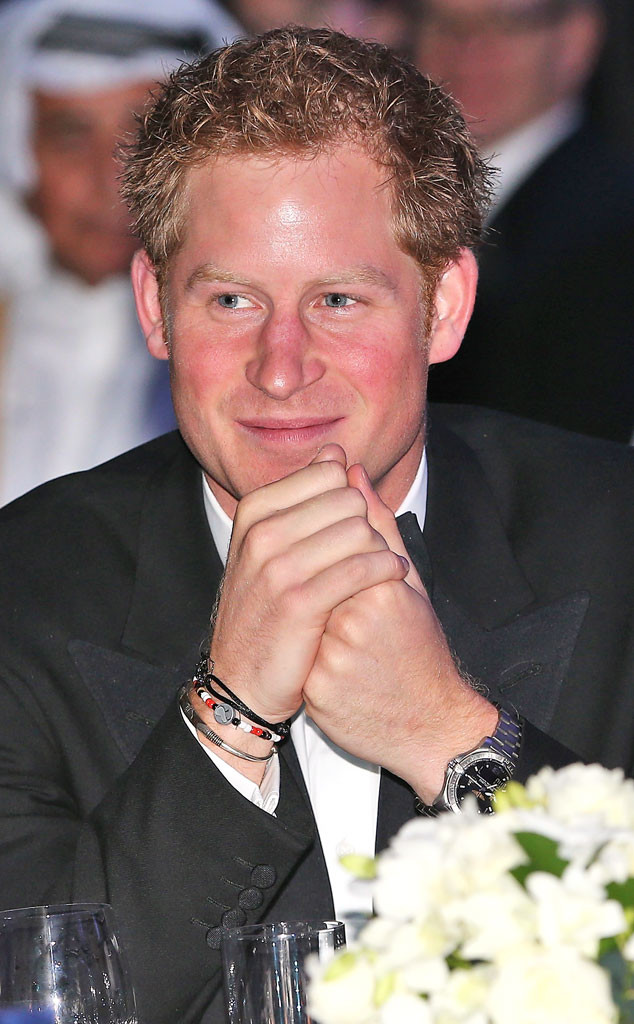 Chris Jackson/Getty Images
After putting on his best Aussie accent as he visited Sydney as part of his royal duties for International Fleet Review, Prince Harry headed to the Middle East where he tried his hand at Arabic.
The 29-year-old royal looked absolutely debonair as he turned up in Dubai wearing a tuxedo on Monday night for the Sentebale "Forget Me Not dinner at the JW Marriott Marquis Hotel, which raised more than $1 million for the charity he co-founded.
Harry was also snapped sharing a platonic kiss with TV presenter Denise Van Outen and English soul singer Joss Stone, who served as the evening's entertainment.
Per the U.K.'s Daily Mirror, on the agenda was aiding a good cause Harry avidly supports: building the Mamohato Children's Centre of Excellence in Lesotho, whose youth-based program aims to address the emotional and psychological needs of children living with HIV.