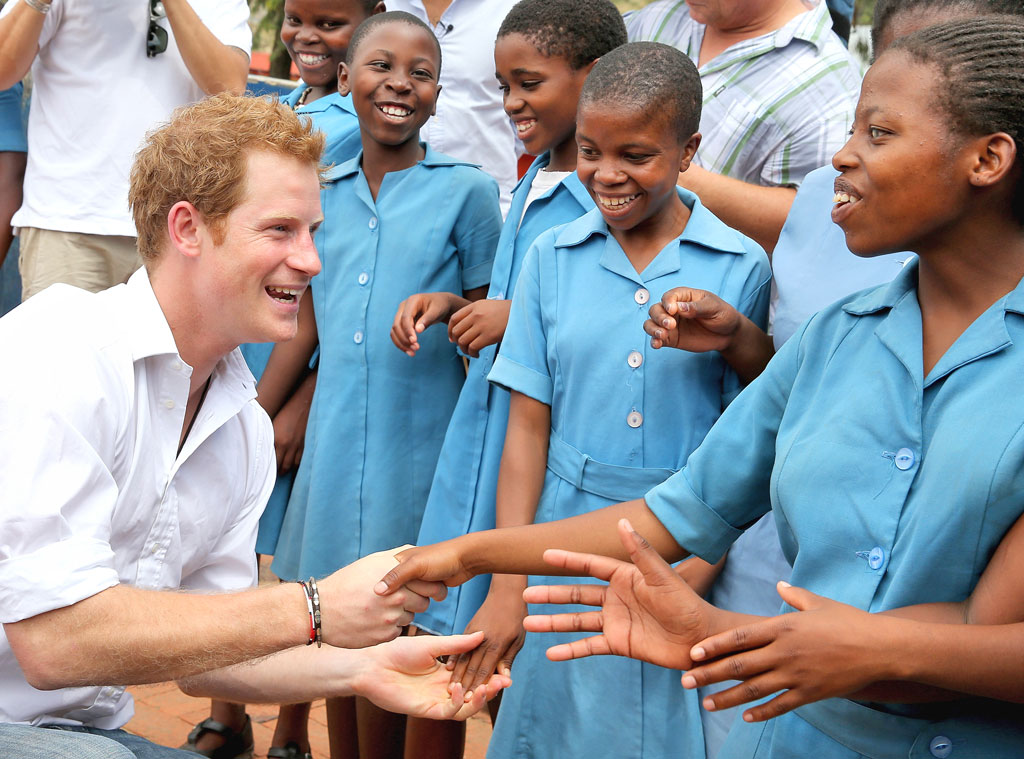 Chris Jackson/Getty Images
Prince Harry is a fan of photography, but even more so when it comes to supporting Sentebale, the charity he co-founded in 2006 with Prince Seeiso of Lesotho.
The royal has announced plans to attend the July 25 gala opening of Sentebale—Stories of Hope, an exhibition showcasing photographs by Getty Images' award-winning royal photographer Chris Jackson chronicling Sentebale's work assisting the landlocked African nation's most vulnerable children.
The invitation-only private viewing will be held at the Getty Images Gallery in London where the exhibition is set to run from July 26 through August 10.
The presentation, which will be open to the public with free admission, aims to educate people with a visual record on the vital work the organization has been doing.
Specifically, that includes helping lift thousands of Lesotho orphans, herd boys, kids with disabilities and HIV-positive children out of extreme poverty and providing them with healthcare and an education (Sentebale means "Forget-me-not" and is a Lesotho word which locals say when they bid each other goodbye).
Harry first journeyed to Lesotho in 2004 to help make The Forgotten Kingdom—Prince Harry in Lesotho, a documentary highlighting the country's problems that included footage he shot himself recording his work with doctors and aid workers there. He returned in 2008 as part of an army expedition to lend practical support to various community projects, and then again earlier this year when he visited schools for the deaf and blind.
All print sales of Jackson's photography will benefit Sentebale's various initiatives, including building the Mamohato Children's Centre, which provides much-needed support to HIV-positive children.  
By the time Harry attends the exhibition's opening, it's more than likely he'll be an uncle to a tiny prince or princess considering Prince William and Kate Middleton's baby is due on July 14.
Before that however, he and Will (barring an early birth) are scheduled to take part this coming weekend in a charity polo match at the Cirencester Polo Cub in Glouchestershire, England. The event is held annually and benefits some of his other pet causes, including Child Bereavement UK and the youth homeless organization Centrepoint.
Fore more on Sentebale's projects, click here.