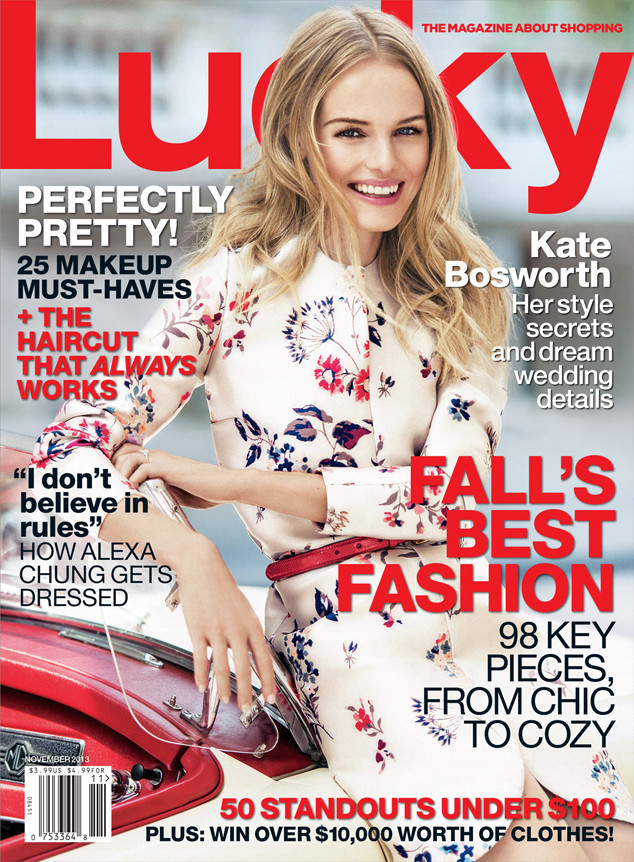 Sebastian Kim
On Aug. 31, 2013, Kate Bosworth tied the knot with Michael Polish in a gorgeous outdoor ceremony in Montana.
Just 12 days prior to her big day, the actress chatted with Lucky magazine about her wedding. In the interview, which now appears in the November 2013 issue, the star reveals that surprisingly she hasn't been planning her dream nuptials for very long at all.
"I had never thought about my wedding dress before I got engaged," she shares. "I never actually thought about what I wanted for my wedding. There are some women who know exactly, from the moment they can speak. But for me I needed to find the man in order to understand the bigger picture."