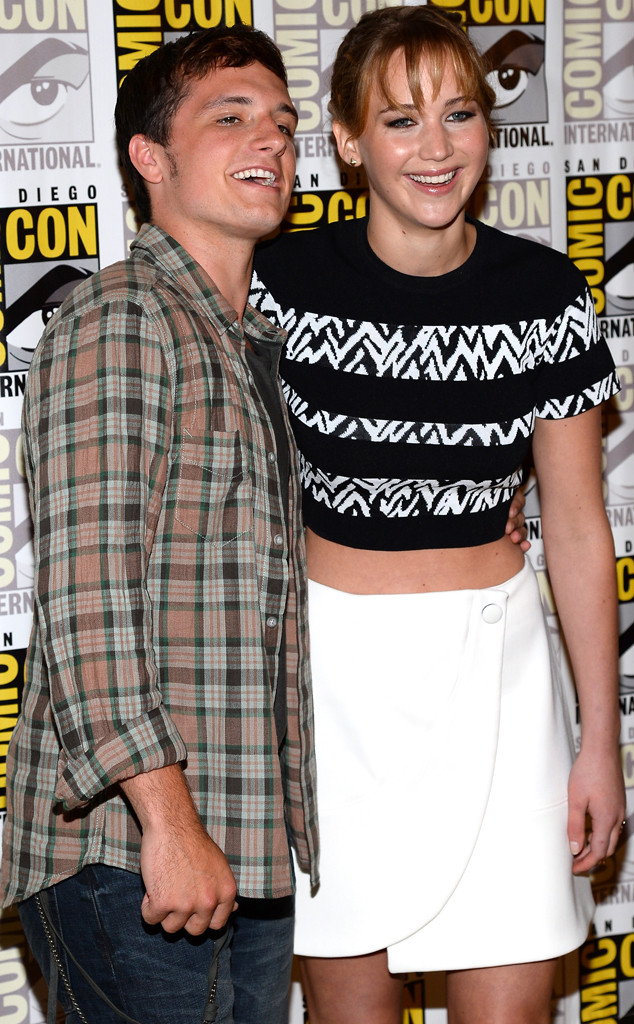 Ethan Miller/Getty Images
Josh Hutcherson gets to romance Jennifer Lawrence—onscreen, that is.
But in real life, the Hunger Games: Catching Fire costars are friends, not lovers! And in an interview with Glamour's November issue, Josh admits it is a little weird sometimes to switch from pals to Peeta-and-Katniss mode!
"There are times when we've had to cut [while filming]," he says, "because we can't get through a take without laughing."
"Jennifer and I were nervous about our new costars because we're kind of crazy when we're together, so it can be a little scary for the new people," he adds. "But everybody jumped right in. It was a fun vibe on set."