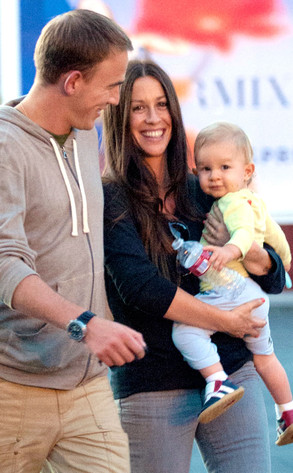 Pictorica/NPG.com
Alanis Morissette is speaking out and thanking her fans after being sued by a former nanny who alleges that the singer and her husband, rapper Mario Treadway, held her prisoner while she cared for their newborn.
"grateful for all your heartfelt support around these hurtful and cruel allegations. truthfulness will prevail i love you, x a," the 39-year-old rocker tweeted on Wednesday, Oct. 2.
According to the lawsuit filed Thursday, Sept. 26, and obtained by TMZ, the plaintiff, Bianca Cambeiro, says she worked for the Grammy winner from August 2011 to March 2013.
Ever was born on Christmas Day 2010.