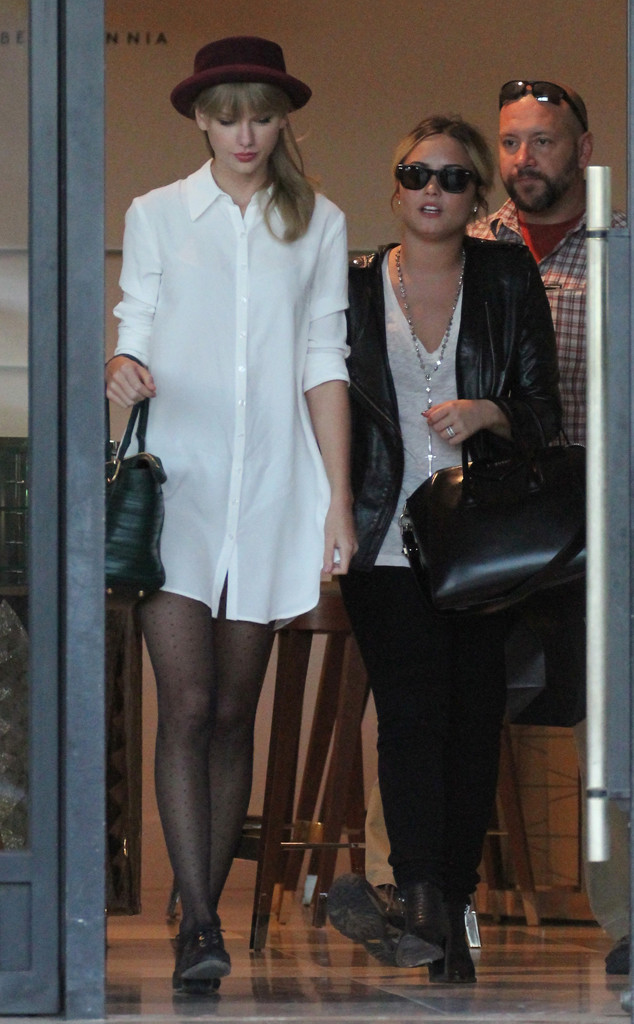 VLUV / Splash News
Taylor Swift and Demi Lovato have two big things in common: They're both BFFs with Selena Gomez, and they both dated Joe Jonas!
On Sunday, Sept. 29, the twosome had a girls' day out and did some shopping in Beverly Hills, Calif. Whether they talked about besties, breakups, or maybe just clothes, we don't know, but we do know they looked super cute.
Taylor, who talked a lot about Joe dumping her back in October 2008, wore a burgundy bowler hat, a white button-down shirt just long enough to count as a dress, patterned tights and black shoes.