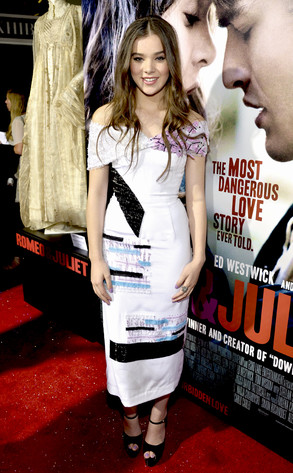 Frazer Harrison/Getty Images for Relativity Media
To be a fly on the wall during the girls' night out dinners!
Hailee Steinfeld revealed to E! News at the Los Angeles premiere of her latest flick Romeo and Juliet that she and BFF Taylor Swift were actually introduced through another famous face in Hollywood!
"We met, oh my gosh, like three years ago through our mutual friend Emma Stone," she shared on the red carpet.
And when asked if the ladies indulge in any talk about boys, the 16-year-old said, "Oh yeah, of course. What else is there to talk about?"
The Grammy winner was on hand to support her pal throughout the evening.