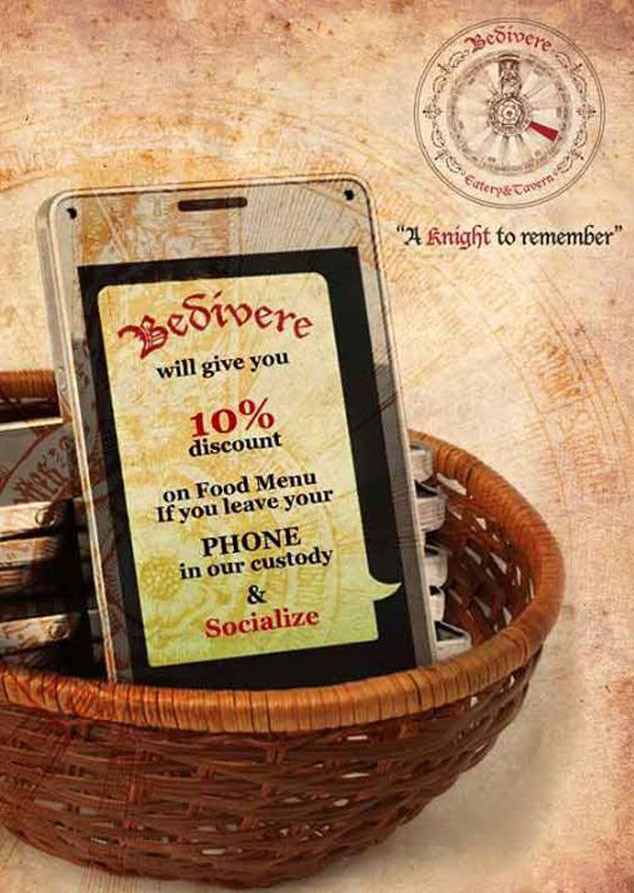 facebook.com
Want to enjoy your dinner without the annoyance of buzzing and tweeting and #foodporn-ing cell phones? There's a ban for that! Eateries in Los Angeles and Washington D.C. have now banned phones from their dining rooms.
But the Bedivere Eatery & Tavern in Beirut, Lebanon, has an alternative: "Bedivere will give you 10% discount on food menu, if you leave your phone in our custody & socialize," they advertise.
They continue on their website, "Tired of going out to places where people are just sitting with a drink and socializing with their mobile phone? Do you miss genuine connections with new people and friends?"
The medieval-inspired restaurant, which promises to "quench your thirst with the most unusual cocktails" and "mouthwatering meals," will knock 10 percent off your food tab, if you're willing to part with your mobile device before you sit down. No cheating allowed.