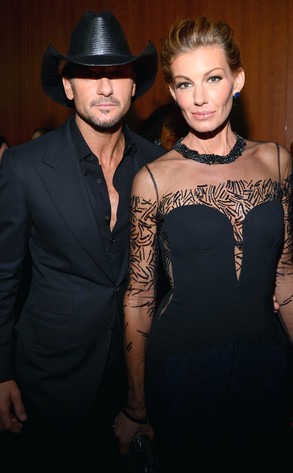 Mark Davis/WireImage
E! News caught up with Tim McGraw over the weekened at the iHeartRadio Music Festival, where dished on everything from his naughty birthday gift to wife Faith Hill to his upcoming film with George Clooney.
When asked where his better half was, he explained, "Tonight's my wife's birthday so everybody's at home. She's at home with some friends."
He what? Missed his wife's birthday?! Not so fast...
"I was home this morning," he said. "I got the morning birthday in."
And when asked by E!'s own Catt Sadler if he got her something very special for her birthday, he suggestively said, "I sure did!"
Did it just get warm in here? Just checking.
The country singer has himself quite a busy schedule up ahead.
In fact, next week he begins filming on Tomorrowland with none other than George Clooney.