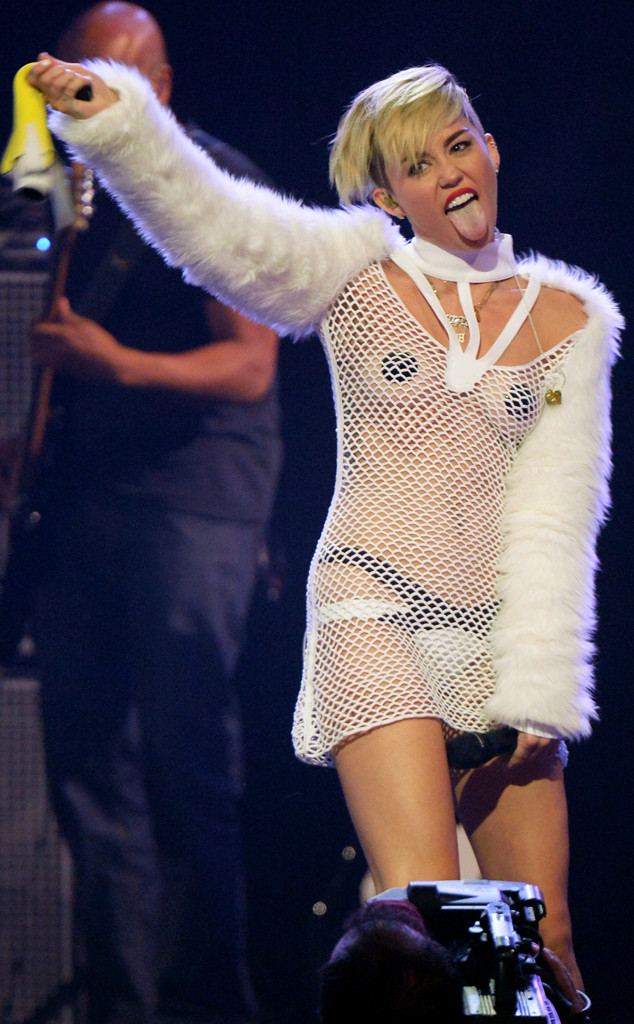 Jeff Kravitz/FilmMagic
Miley Cyrus just can't stop showing off her bod.
After Britney Spears introduced her as "my girl Miley Cyrus," the 20-year-old singer stepped out on stage for her second iHeartRadio Music Festival performance Saturday night, wearing pasties over her nipples and panties underneath a white mesh coverup that left little to the imagination.
Singing into a faux banana microphone, Cyrus slapped a little person's butt, stuck out her tongue and grabbed herself while she performed.
A source tells E! News the decision to wear the mesh dress was a very last minute one. Her stylist, Haley Wollens, put it together for her and Miley decided to go for it.