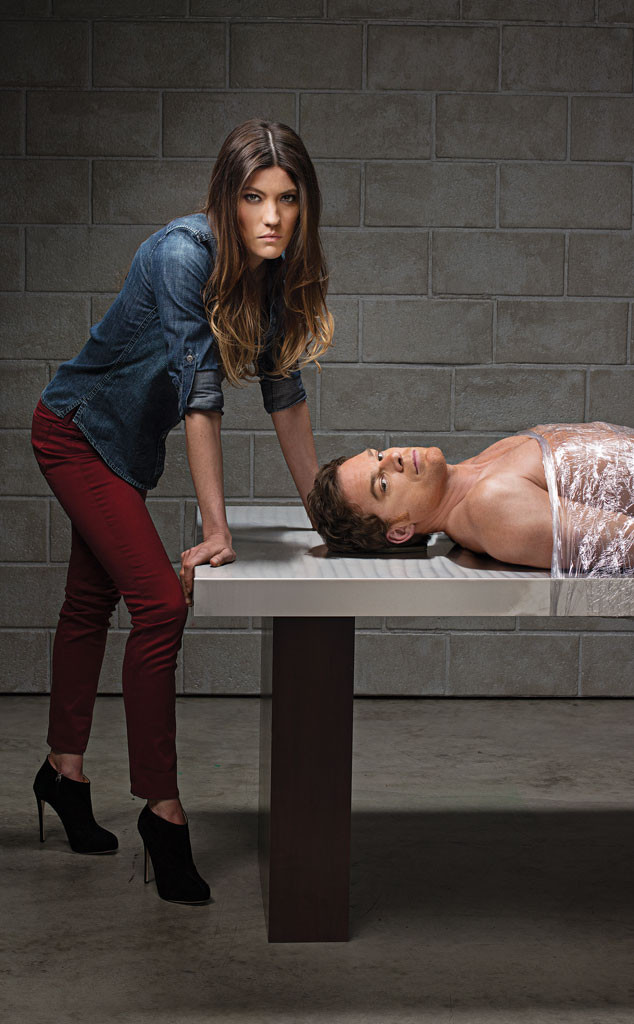 Jim Fiscus/SHOWTIME
Spoiler Alert: Do not read the following article unless you've watched Dexter's series finale. Seriously, no complaining about spoilers in the comments. House rules!
Dexter executive producer Sara Colleton wasn't kidding when she said "a storm was coming!" The Showtime hit series came to an end on Sunday, Sept. 22, bringing Dexter's (Michael C. Hall) eight-season killing spree to a sure-to-be polarizing finish.
After countless victims and endless bloodshed, did Dexter make it out alive or did one of TV's greatest antiheroes ultimately pay for his sins? And how did Debra's (Jennifer Carpenter) journey come to an end? We told you how original showrunner Clyde Phillips envisioned the series ending, but here's how it all really went down...