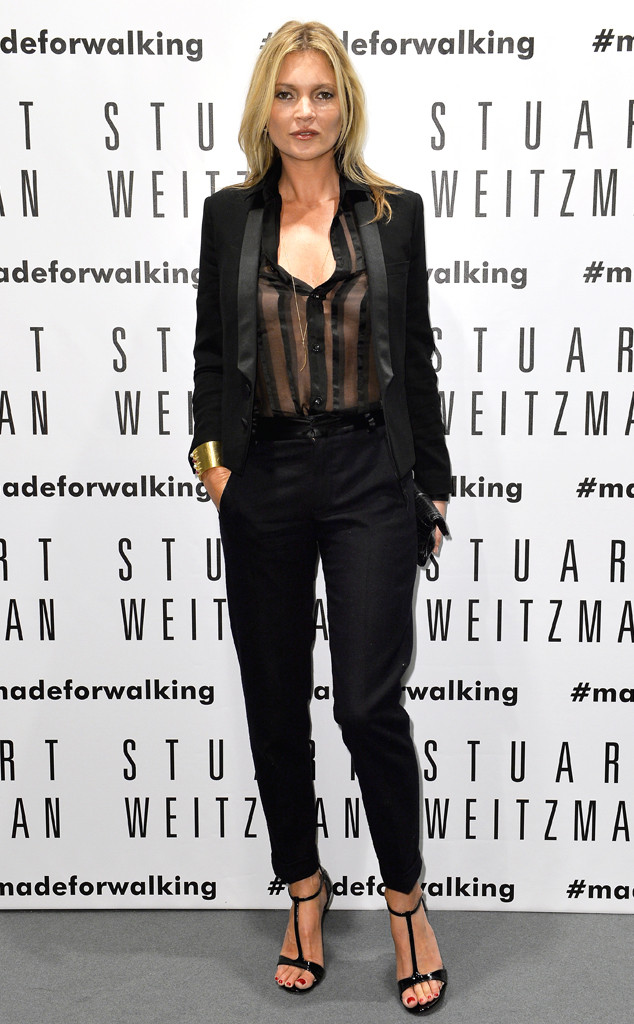 Tullio M. Puglia/Getty Images for Stuart Weitzman
Kate Moss has never been shy about showing off some skin.
Such was the case at a Milan Fashion Week party Thursday night when the 39-year-old supermodel stepped on the red carpet in high waist denim pants, a black blazer and a sheer striped top with no bra underneath.
Seemingly unfazed by her nip slip, Moss was later spotted chatting and holding hands with pal Donatella Versace at the Stuart Weitzman bash, and posed with the fashion mogul himself.